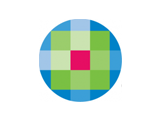 Wolters Kluwer Health, a leading global provider of information for healthcare professionals and students, announced today the global launch of UpToDate® Anywhere, enabling hospitals and healthcare organizations worldwide to provide clinicians with mobile access to its acclaimed clinical decision support resource anytime, anywhere and with local-language search and navigation. The announcement, made during the HIMSS14 Annual Conference & Exhibition, expands access of UpToDate Anywhere beyond the U.S. and Canada to all major markets worldwide, initially inAustralia and New Zealand.
UpToDate Anywhere provides hospitals, healthcare systems and hospital trusts with robust tools to streamline user registration for, and ongoing management of mobile access to UpToDate for clinicians. CMIOs in the US and Canada are already leveraging UpToDate Anywhere to achieve workflow integration objectives by embedding UpToDate in electronic medical record (EMR) systems such as Epic and Cerner. Physicians who use UpToDate to research clinical questions are also eligible to earn CME credit with every search.
A recent worldwide survey by UpToDate* revealed that doctors and healthcare institutions are increasingly implementing mobile health strategies to drive adoption of devices like the iPad® as clinical tools. The survey found that 77% of doctors use a smartphone during practice and 70% use mobile devices for clinical decision support. With the UpToDate mobile app, doctors get actionable answers to point-of-care questions on-site, at satellite offices, at home or on the go.
Ranked first among "The best medical apps for your new iPhone" by iMedicalApps and rated as one of "The Best Apps in Publishing" by EContent Magazine, UpToDate is available in iOS, Android™ and Windows 8 mobile platforms as well as via any mobile internet browser. Over 181,000 clinicians are already using the UpToDate mobile app worldwide.
Supporting the global launch of UpToDate Anywhere is Search in Your Own Language, a customizable suite of local-language search and navigation tools that allow clinicians to research clinical questions in their native language. It streamlines searching for clinical information and graded recommendations by leveraging an advanced, patent-pending translation system for search terms in Simplified and Traditional Chinese, French, German, Italian, Portuguese, Spanish, Japanese and English. The intuitive auto-complete feature of UpToDate search also predicts words or phrases in a clinician's native language to deliver faster results.
"Helping clinicians quickly find the best answers to their clinical questions at the bedside, in the clinic or wherever they may be is a central component of our mission to improve care worldwide," said Denise Basow, MD, Vice President and General Manager, UpToDate at Wolters Kluwer Health, Clinical Solutions. "The global launch of UpToDate Anywhere, coupled with a concerted effort to embed UpToDate within the leading EMR systems, advances that mission by ensuring clinicians have quick access to trusted clinician information at the point of care and beyond."