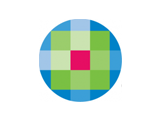 Wolters Kluwer Health, a leading global provider of information for healthcare professionals and students, announced the launch of Search in Your Own Language, a suite of local-language search and navigation capabilities for UpToDate®, an evidence-based, clinical decision support resource. Search in Your Own Language enables clinicians and healthcare enterprises around the world to improve patient care with tools to research clinical questions more quickly and accurately in their native language.
Search in Your Own Language from UpToDate streamlines searching for clinical information and graded recommendations by leveraging an advanced, patent-pending translation system for search terms in Simplified and Traditional Chinese, French, German, Italian, Portuguese and Spanish (in addition to existing English and Japanese search capabilities). Plus, the auto-complete feature of UpToDate search also predicts words or phrases in a clinician's native language.
To improve ease-of-use overall, the UpToDate navigation can be customized to default to a user's local language. Clinicians can also rate translations of search terms and submit suggestions for improvements.
"Time spent with patients is an important measure of the quality of patient care," said Denise Basow, M.D., Vice President/General Manager and Editor-in-Chief, UpToDate at Wolters Kluwer Health, Clinical Solutions. "By launchingSearch in Your Own Language, UpToDate helps doctors worldwide find the best clinical answers to their questions more quickly so they can spend less time searching and more time caring for their patients.