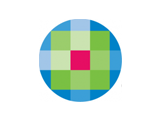 Wolters Kluwer Health, a leading provider of information and business intelligence for professionals, students and institutions in medicine, nursing, allied health and pharmacy, today announced that it has completed the acquisition of Health Language, Inc., a leader in the fast-growing Medical Terminology Management (MTM) market. The acquisition further expands Wolters Kluwer Health's leadership position and comprehensive solutions portfolio in the point-of-care market.
The addition of MTM solutions to Wolters Kluwer Health's portfolio of offerings will help Wolters Kluwer Health's hospital customers as well as EMR systems providers and payers increase adoption and use of electronic health records, meet Meaningful Use requirements, share critical clinical data and take greater advantage of technologies that can drive operational efficiencies and improve quality of care.
"This acquisition of Health Language is a fit with our strategy to continually expand our market-leading point-of-care solutions portfolio that helps customers around the globe realize the advantages of healthcare information technologies – within their business operations and at the point of care with patients," said Arvind Subramanian, President & CEO, Wolters Kluwer Health Clinical Solutions. "Health Language is a recognized leader in the MTM field and the right expert to provide our customers with new levels of system interoperability to meet current and future healthcare information sharing needs."
Health Language's medical content terminology databases and software solutions enable hospitals, electronic medical record system providers (EMRs) and payers around the globe to manage, update and map disparate medical vocabularies and administrative codes used in U.S. and international settings. The company's databases and software products include more than 180 standard terminologies and proprietary content sets to enable easier information sharing across many healthcare information technology systems.
The company also provides clinical content and professional services to enable interoperability, web-based terminology mapping, Meaningful Use compliance and ICD-10 conversion, a system of coding created by the World Health Organization that is in various phases of implementation worldwide. Health Language is headquartered in Denver, Colorado and has approximately 85 employees.
The agreement to acquire Health Language was announced on October 17, 2012. Terms of the acquisition were not disclosed.