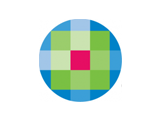 Wolters Kluwer Health is pleased to announce that its Customer Support organization for its Ovid and Lippincott Williams & Wilkins businesses received certification for the fourth time as a Center of Excellence by BenchmarkPortal, the global leader in support center benchmarking. The Technical Services team has been recognized again with this award for 2013.
"We are immensely proud of our Technical Services team and the entire Customer Support organization for their dedication to excellence in every interaction with our customers that has earned them this highly regarded recognition from BenchmarkPortal," said Cathy Wolfe, President & CEO of Wolters Kluwer Health, Medical Research."
BenchmarkPortal recognition is a rigorous certification process where only 10% of organizations surveyed are awarded a "Certification of Excellence." Wolters Kluwer Health's Technical Services team was the first in the STM industry to achieve certification in 2005. Several Wolters Kluwer Customer Support organizations have since earned certifications for both Customer Service and Technical Support.
"Certification is based on best-practice metrics drawn from BenchmarkPortal's database of contact center metrics, which was founded at Purdue University and is the largest in the world. This achievement by the Wolters Kluwer Health Technical Support team confirms their ability to deliver service that is both efficient and effective," added BenchmarkPortal CEO Bruce Belfiore.
As part of the certification process, BenchmarkPortal audits and verifies the center's key performance indicators and compares that data to data from other peer organizations in its best practice database. Organizations that demonstrate superior performance on both cost-related metrics and quality-related metrics compared with their industry peers earn the award.
Founded in 1995, BenchmarkPortal is a global leader in the contact center industry, providing benchmarking, certification, training, consulting, research and industry reports. The BenchmarkPortal team of professionals has gained international recognition for its innovative approach to best practices for the contact center industry. BenchmarkPortal hosts the world's largest database of contact center metrics, which is constantly being refreshed with new data. BenchmarkPortal's mission is to provide contact center managers with the tools and information that will help them optimize their efficiency and effectiveness in their customer communications.