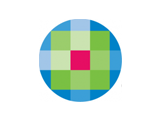 Wolters Kluwer Health, a leading global provider of information for healthcare professionals and students, announced today the Asian launch of UpToDate® Anywhere and its first deployment in Asia by Her Royal Highness Princess Maha Chakri Sirindhorn Medical Center in Thailand. UpToDate Anywhere enables hospitals and healthcare organizations to provide clinicians with mobileaccess to UpToDate®, the acclaimed evidence-based clinical decision support (CDS) resource.
"Most physicians and residents at our hospital use UpToDate on a daily basis. I can't think of any other resource that presents the latest evidence-based information in an easy-to-read format which can immediately be used to manage challenging cases, teach medical students, as well as provide educational material for patients," commented Dr. Brian Lee, of the Division of Endocrinology and Metabolism, Department of Medicine, Faculty of Medicine at HRH Princess Maha Chakri Sirindhorn Medical Center, Srinakharinwirot University. Dr. Lee adds, "The new UpToDate Anywhere is very convenient for use on mobile devices."
Located in Ongkharak, Nakhon Nayok, Thailand, HRH Princess Maha Chakri Sirindhorn Medical Center is a 500-bed, tertiary hospital established in 1992 and affiliated with the Faculty of Medicine at Srinakharinwirot University. HRH Princess Maha Chakri Sirindhorn Medical Center maintains its level of excellence by providing clinicians and residents with access to the best clinical learning and decision-making resources, including UpToDate Anywhere. Doctors and specialized medical professionals rely on UpToDate Anywhere for trusted and current clinical answers at any location –- in the medical center and beyond.
"We are dedicated to helping hospitals improve the quality and effectiveness of healthcare in their communities by providing clinicians the best answers to their clinical questions, whether they are at the bedside of a patient, at the office, or at home," said Denise Basow, MD, Vice President and General Manager, UpToDate at Wolters Kluwer Health, Clinical Solutions. "We applaud HRH Princess Maha Chakri Sirindhorn Medical Center and the other hospitals in Asia who have already implemented UpToDate Anywhere for their efforts to ensure rapid, mobile access to trusted clinical decision support anytime, anywhere."
The launch of UpToDate Anywhere in Asia has been enthusiastically received by the healthcare community in Asia. Users at HRH Princess Maha Chakri Sirindhorn Medical Center are joined by a number of hospitals who have rapidly adopted the mobile health CDS resource to ensure easy access to current, evidence-based clinical answers and recommendations for diagnosis and treatment:
Thailand:
Health Science Center, Burapha University
Maharaj Nakorn Chiang Mai Hospital
Maharat Nakhon Ratchasima Hospital
Nonthavej Hospital
Phramongkutklao Hospital
Ramathibodi Hospital, Mahidol University
Siriraj Hospital, Mahidol University
Thammasart Hospital
Hong Kong:
Korea:
Daegu Catholic University Hospital
VHS Daejeon Hospital (Daejeon Veterans Hospital)
Taiwan:
As doctors and healthcare enterprises embrace mobile health initiatives and increasingly adopt devices like the iPad®, iPhone® and other tablets and smartphones as clinical tools, they can now get answers to point-of-care questions on-site, at satellite offices, at home or on the go by using the UpToDate mobile app. Rated as one of "The Best Apps in Publishing" by EContent Magazine, UpToDate is available in iOS, Android™ and Windows 8 mobile platforms as well as via any internet browser. Nearly 300,000 clinicians can access the UpToDate mobile app in over 160 countries.
Asian hospitals and healthcare systems with a strategic objective to enhance clinical workflow integration can also now opt to embed UpToDate in electronic medical record (EMR) systems such as Cerner, InterSystems, andezCaretech. This allows users to search UpToDate with fewer clicks and without additional windows or log-ins.
Diverse teams of doctors and clinicians at healthcare organizations in Asia also benefit from Search in Your Own Language, a customizable suite of multi-language search and navigation tools that enables clinicians to pose clinical questions in nine languages, including Simplified and Traditional Chinese, Korean (beta), and Japanese (in addition to English, French, German, Italian, Portuguese and Spanish). With an advanced, patent-pending translation system for search terms in these languages, the intuitive auto-complete feature predicts words or phrases in a clinician's preferred language to deliver faster search results.