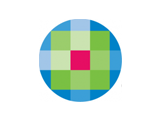 Wolters Kluwer Health is pleased to announce the publication of Cardiovascular Endocrinology, a new online, peer-reviewed journal committed to fostering effective collaboration between cardiologists and endocrinologists in addressing diabetes, hypertension, dyslipidemia, and related diseases and conditions. Lippincott Williams & Wilkins (LWW), a part of Wolters Kluwer Health, is the publisher of record for the journal. 

"The growing global prevalence of obesity-associated diabetes, hypertension, and dyslipidemia makes it imperative that cardiologists, endocrinologists, and others have a forum for new treatment and therapeutic developments. The new journal aspires to provide this forum by ensuring that researchers and clinicians have access to research and opinion that bridges these disciplines," said Andrew J. Krentz, Editor-in-Chief of Cardiovascular Endocrinology.
"We're pleased to announce the official launch of Cardiovascular Endocrinology journal that brings together these specialists to focus research on some of the world's most widespread and intractable health problems," said Jayne Marks, Vice President Publishing, Wolters Kluwer Health Medical Research. "With LWW's well-regarded portfolio in both cardiology and endocrinology combined with our strong global reach, we're encouraged about the contributions the journal will bring to these disciplines to improve patient care."
Highlights of the inaugural issue include original research on a potential role for natriuretic peptide therapy in human cardiac ischemia and a review article on the role of melatonin in hypertension. In addition, subscribers have an opportunity to earn CME credit—provided by the Lippincott CME Institute—through LWW's XtraCredit mobile application.
The editorial board encourages prospective authors to submit original manuscripts for publication in Cardiovascular Endocrinology. For more information, including specific instructions and guidelines, visit the journal's website athttp://www.cardiovascularendocrinology.com.
The online quarterly journal is available to individual subscribers via LWW's online journal platform and institutional access is provided through OvidSP, the world's leading medical research platform from Ovid, also a part of Wolters Kluwer Health.