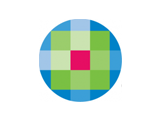 Wolters Kluwer Health, a leading global provider of information and point-of-care solutions for the healthcare industry, today became one of the first large healthcare publishers to announce plans to offer customers a one-price purchasing model that bundles Inkling™-powered eBooks with print counterparts for 2014 titles being offered to the medical professional market.  The company has entered into a multi-year agreement with Inkling, the world's leading digital publishing platform, to turn existing and new titles into platform-agnostic eBooks designed to enhance the digital experience and help readers get the most from their Wolters Kluwer Health content.
As customers continue to shift toward eBooks, bundling Wolters Kluwer Health content in both a print copy and an Inkling eBook gives busy physicians the flexibility to use their content in many different ways, including integrating it into their workflow at the point-of-care.  Physicians now can access integrated video, animations and learning assessment tools during rounds, in the operating theater and in patient consultations.  Providing regularly scheduled updates to the content is another important Inkling feature that is imperative to keep titles such as Drugs in Pregnancy and Lactation, and Clinical Anesthesia current with the medical literature.
Nearly 100 Wolters Kluwer Health titles targeting medical professionals are available under the new single-price model including upcoming titles such as Rockwood and Green's Fractures in Adults and Children, The Anesthesiologist's Manual of Surgical Procedures, Primary Care Medicine: Office Evaluation and Management of the Adult Patient, and Synopsis of Psychiatry:  Behavioral Sciences/Clinical Psychiatry.  The new bundled package gives customers both a print copy and an eBook copy for one price.  Customers can purchase print titles from any source and automatically receive an activation code that gives full access to the corresponding Inkling-powered eBook.
"In the past three years working with Inkling, we successfully migrated many of our titles in both medical education and practice markets to their platform," said Michael Tully, Medical Education Publisher and head of the eStrategy group, Professional & Education, Wolters Kluwer Health.  "Those medical practitioner customers now can access our titles from virtually any device—mobile or otherwise—and use them anywhere they wish, even without an Internet connection."
Inkling eBooks offer convenient offline access to searchable, easy-to-navigate professional reference content. Many titles include embedded video, audio, high-definition images, interactive graphics and assessment tools. Digital books on Inkling are available on any major device, including all iOS and Android phones and tablets, and in the browser on Macs and PCs.  Users can bookmark, highlight and take notes within the content, which is instantly synchronized across their devices.  Inkling's intuitive navigation and search make it easy for users to locate topics within the subject matter.
"Wolters Kluwer recognizes the power of the Inkling platform behind their growing portfolio of modern digital products," said Matt MacInnis, Founder and CEO of Inkling.  "We are thrilled to be expanding our partnership with Wolters Kluwer to power some of their most important medical reference products, putting our easy search and reference experience into the hands of even more healthcare professionals."
Most Wolters Kluwer Health Medical Practice titles will be available for bundle purchase.  Others, including for the very popular Pocket Notebook series and other quick-reference titles, will continue to be available separately.  Bundled titles are sold through wholesalers, retailers, and e-tailers including Amazon.com, the Wolters Kluwer Health sales force and on the Wolters Kluwer Health website at lww.com.  Also, eBook-only purchases are available in the Inkling Store.  In addition, all of the titles will be available as digital editions without the Inkling features for Amazon Kindle and Barnes & Noble Nook.  For more information, visit www.lww.com.