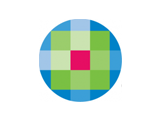 As more healthcare professionals use mobile devices to access medical information, Wolters Kluwer Health is leading the industry's digital transformation of medical journals with a strategy focused on helping its advertising partners leverage multimedia content to increase audience reach and engagement, and deliver return on investment.
According to Manhattan Research's recent Taking the Pulse® U.S. 2012 study, physician tablet adoption for professional purposes almost doubled since 2011, reaching 62 percent in 2012, with the iPad being the dominant platform. Moreover, four in ten physicians use a tablet between patient consultations, with online journals being the top source accessed on tablets during this time (Source: Manhattan Research, Taking the Pulse® U.S. 2012).
"The medical journal market is undergoing an exciting transformation with new digital channels that offer compelling value for our readers, authors and advertisers," said Karen Abramson, President and CEO of Wolters Kluwer Health Medical Research. "And with iPad adoption among physicians growing at such a fast rate, we saw a market opportunity to help our ad partners innovate their marketing strategies with digital content shifting the focus to audience reach across all publishing channels used by target audiences. We're at the forefront creating value for our partners," she concluded.
With the highly successful, early market release of its Lippincott William & Wilkins (LWW) medical and nursing journal iPad app editions, the team is creating value for its advertisers with a strategy that helps them get into the 'digital game' quickly, test out and develop new multimedia content, while maintaining their audience reach in the print/online journal. For pharma and device marketers, video and other rich media ads allow them to visually illustrate products and studies, engaging readers to create a stronger brand experience overall. To date 50 advertisers, including five of the top 20 pharma and six of the top 20 device companies are leveraging LWW's digital journal solution.
"With the use of video and interactive tools, we're able to bring our product to life through actual demonstrations and that's a powerful new way to connect with our target audience. Because of this innovative use of interactive technology, we're very enthusiastic about how to maximize customer experiences with the use of multimedia channels to better engage with practitioners, and early indicators show this proving out," said Walter Son from LifeCell Corporation, one of the early advertisers in Plastic and Reconstructive Surgery's iPad app edition.
Digital content strategies also provide a more transparent view into reader behaviors that translates into greater return on investment for advertisers. Preliminary data from LWW journal apps across six specialties showed an iPad reader interacting with an ad on average between 10 – 40 seconds, while page views for digital increased between 30%-70%.
LWW was one of the first medical publishers to deliver an iPad app journal edition with the release of Neurology journal app edition in May 2011. Since then, LWW has delivered iPad app editions for more than 50 journals, with ongoing new app releases across its full journal portfolio.