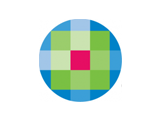 Immediate and Unrestricted Access, via OvidSP, to Thousands of Full-Text Resources from Peer-Reviewed and Scholarly International Journals
Today's medical and scientific professionals—whether they're involved in research or clinical practice—require easy access to research material that's published everywhere in the world so they can keep up-to-date on the latest theories and practices and improve healthcare outcomes. That's why the Open Access publishing model—which enables the free and fast flow of important papers, studies, and articles—is so critical to the research life cycle.
The benefits of Open Access publishing include:
Immediate access to unrestricted research—including evidence-based material—produced by medical and healthcare professionals located all over the world
Discovery of hard-to-find research published globally
A shared forum for the public discussion of current and up-to-date medical research
Increased visibility for authors of cutting-edge research
Easy dissemination of important research findings, especially for educational purposes
Cost reductions for budget-challenged institutions and those in emerging economies
With OvidOpenAccess, all institutional subscribers to OvidSP can offer their users an opportunity to discover relevant Open Access material alongside their subscribed Ovid content in a single integrated search – at no additional cost.
This freely available content is displayed in a separate and easily identifiable search results set and includes:
Growing list of over 70,000 journal articles and abstracts from more than 200-peer reviewed and highly cited clinical and research journals published by Medknow Publications, one of the world's largest Open Access publishers and affiliated with more than 160 professional medical societies and associations
Bibliographic citations of articles published in more than 1,000 unembargoed journals accessible through PMC (formerly known as PubMed Central), a critical digital source of biomedical literature—much of it hard-to-find archival material—from the U.S. National Institutes of Health
Wide variety of medical and scientific disciplines, including nursing, general medicine, pharmacology, and alternative medicine, as well as evidence-based medicine and research
Plus—users can use save and export their OvidOpenAccess search results into a project or folder in My Projects!