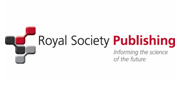 The Royal Society celebrates the official launch of Open Biology, a brand new open access journal covering research in cellular and molecular aspects of biology. It is the Society's first wholly open access and online-only journal.
The new journal is publishing original, high quality, research in cell biology, developmental and structural biology, molecular biology, biochemistry, neuroscience, immunology, microbiology and genetics. It is overseen by a team of academic Subject Editors with support by an international Editorial Board. Professor David Glover FRS, Cambridge University has been appointed Editor-in-Chief. The launch complements the Royal Society's existing hybrid, optional open access journals and open access-friendly policies.
Sir Paul Nurse, President of the Royal Society, said "I'm delighted that the Royal Society is embarking upon such an exciting new publishing venture. By launching Open Biology, the Royal Society is demonstrating its strong commitment to open access publishing. We are continually looking at ways to broaden access to science as much as possible, and the launch of Open Biology is a logical progression in this respect."
Editor-in-Chief David Glover FRS said: "It's tremendously exciting to be at the helm of such an innovative publishing project. This is a wonderful opportunity for cell and molecular biologists to participate more actively in the publishing process and to make their findings widely accessible. I am confident that it will prove a great success for Royal Society publishing."
The journal's official launch event is to be held on Monday 17 October, and coincides with the publication of the journal's first ever paper, in which Steven Baker and colleagues use an innovative approach based on high-resolution genotyping and GPS data to look at the transmission of typhoid, with the results having profound implications for typhoid control.
The funding required to make Open Biology open access will derive from article-processing charges.