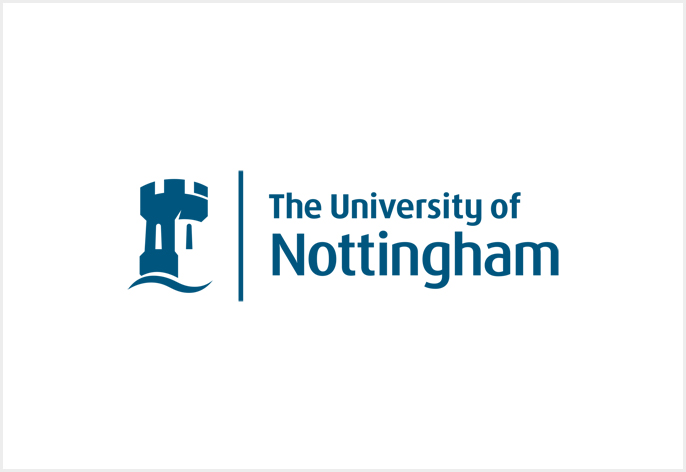 Diagnosing, treating and curing disease is the mission of scientists working in a new £100 million research institute that officially opened this week at the University of Nottingham.
Scientists, government officials and senior leaders in research and healthcare from across the UK, turned out in force yesterday (6 September) to mark the official opening of the University's Biodiscovery Institute (BDI).
Over one hundred guests attended the event, which saw the facility opened by Professor Fiona Watt, Executive Chair of the Medical Research Council and the University's Vice-Chancellor Professor Shearer West.
The BDI, which is based at Nottingham's University Park Campus, is a world-leading hub of interdisciplinary research excellence that is shaping the future of health and biotechnology, tackling everything from defeating cancer, to sustainable transport, regenerative medicine and the Black Death.
The Institute offers brand new state-of-the-art laboratories, research equipment and facilities and is home to approximately 850 talented academics, researchers, clinicians and support staff who have generated £223m in funding since 2014.
Originally planned for 2020, the launch was delayed due the pandemic, however, this did not stop scientists at the BDI from joining in the fight to tackle Covid-19. In the last year, the team have been working tirelessly and have not only donated equipment to assist with mass testing to the Government, but they have also established and run a University Covid-19 testing service using the labs within the Institute, which has processed nearly 100,000 samples from 20,000 people.
Chris Denning is a Professor of Stem Cell Biology at the University and Director of the Biodiscovery Institute. He said: "After an unforeseen delay, we are delighted to formally open this amazing facility. Our mission is simple yet complex; through chemical and biological discovery and engineering, we diagnose, treat and cure disease and provide security for quality of life. The work taking place within the labs here is truly world-changing and we hope that people have been able to see just a snapshot of what we can achieve.
"Some of the incredible equipment in the BDI includes super resolution microscopes. Not only do these give new understanding to tackle debilitating diseases, but also give an insight into the inner beauty of science. To celebrate the launch of the BDI, we have placed an Art in Science exhibition of large size images around Highfields Park at the University, so you can have a visual feast of science's inner space"
Professor Dame Jessica Corner, Pro-Vice-Chancellor for Research and Knowledge Exchange at the University said: "The last year has been extremely challenging for everyone and after a long delay, we are delighted to be able to welcome people to the University to launch the Biodiscovery Institute. We are immensely proud of the facility and the research it houses, and we can now showcase this research excellence to everyone. From cancer treatment, to sustainable fuels, we hope people will get a real sense of the extraordinary team science the Institute is enabling."
Vice-Chancellor Professor Shearer West added: "The University of Nottingham has always been at the forefront of innovation in global science and healthcare, from the development of Magnetic Resonance Imaging (MRI) to the discovery of ibuprofen. I have no doubt that the Biodiscovery Institute will continue this proud heritage, using the very latest equipment, technology and collaboration techniques in chemical and biological discovery to tackle disease and improve lives across the world."

Key research taking place at the BDI includes:
Defeating cancer within the Centre for Cancer Sciences, which specialises in research into the prevention, diagnoses and treatment; this Centre is also a base for the University of Nottingham's innovative Cancer Sciences degree programme which welcomed forty new students into their first year in 2020, double the number recruited in 2019. The Cancer Sciences course is the first course of its kind to offer a biomedical science degree with a focus on cancer from day one.
Explaining biomolecular complexity. The team use state-of-the-art equipment to understand why biological and chemical molecules behave the way they do – from analysing blood clotting disorders to looking at the intricacies of high value spider silk production.
Engineering biology. The team engineer microbes to make useful products from greenhouse gases, waste products and low cost feedstocks. The work being done has the potential to make clean, sustainable and affordable products including transport fuels, useful chemicals, animal feed, vaccines and pharmaceuticals, and in turn reduce societal reliance on fossil fuels.
Pioneering therapeutics. Projects include identifying new approaches for the prevention and treatment of cardiovascular disease, respiratory disease and cancer, as well as immunotherapy cancer treatments and eye drops that reverse degeneration of sight. 
Regenerating and modelling tissues. The team look at developing new regenerative medicine strategies through biomaterials discovery and development, nanotechnology, and stem cell research.  
Taming microbes. Biofilms are communities of microbes that attach to each other and surfaces, and are central to our most important global challenges – from antimicrobial resistance and food safety to water security. Scientists have developed  bug-resistant polymers applied to urinary catheters and development of vaccines against pathogenic bacteria are making a difference to people's lives.