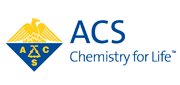 The American Chemical Society (ACS) will launch an entrepreneurial initiative, a support network for entrepreneurs starting new businesses – America's best bet for creating economic growth and new jobs – at a San Diego press conference.
The press conference will be held: Tuesday, March 27, at 9:15 a.m. Pacific Time, (12:15 p.m. Eastern Time) in the ACS Press Center, Room 15A of the San Diego Convention Center.
For prospective entrepreneurs, developing a new idea is just the first step; commercializing that product or process, however, requires a whole new set of skills and knowledge, from understanding the patent process and finding venture capital, to deciphering export trade and tax laws and managing staff. Support networks like the ACS Entrepreneurial Initiative offer make-or-break keys to success for entrepreneurs.
The press conference will feature ACS leaders and San Diego entrepreneurship experts:
Moderator: Glenn S. Ruskin, Director, ACS Office of Public Affairs
Lisa Balbes, Ph.D., Chair, ACS Committee on Economic and Professional Affairs, Principal, Balbes Consultants LLC
Michael Lefenfeld, Chair, ACS Entrepreneurial Initiative Advisory Board, President and Chief Scientific Officer, SiGNa Chemistry
Kent J. Voorhees, Ph.D., Director-at-Large, ACS Board of Directors, board member ACS Entrepreneurial Initiative Advisory Board and Professor, Department of Chemistry and Geochemistry, Colorado School of Mines
Rosibel Ochoa, Ph.D., Executive Director, von Liebig Center for Entrepreneurism and Technology Advancement, Jacobs School of Engineering, University California San Diego
The press conference, a webinar and more than 7,500 reports on discoveries in scientific fields ranging from astronomy to zoology will be held during the ACS' 243rd National Meeting & Exposition, which will bring almost 17,000 chemical scientists, engineers and others to San Diego.
Journalists may register in advance for the press conference and the meeting. Reporters planning to cover the meeting from their home bases will have access to the press conferences over the Internet in ACS' popular "Live Chat" format.
The ACS Entrepreneurial Initiative includes the Entrepreneurial Training Program, which awards scholarships, twice yearly through a competitive process, to train chemists who have a high potential of becoming successful entrepreneurs. In the near future, ACS also plans to establish an entrepreneurial resource center, which will provide affordable (or free) help to select entrepreneurs in the chemical sciences to foster the creation of small companies from startups.
The ACS Entrepreneurial Initiative was formed in response to a 2011 ACS Presidential Task Force, which investigated ways the chemical enterprise could stimulate economic growth in the United States. The task force released its report last year, Innovation, Chemistry and Jobs, which can be found at: www.acs.org/CreatingJobs.
The report details steps to create economic growth, generate revenue and add new jobs in one of the nation's most valuable scientific exports: chemistry and the chemical enterprise.
"Building on our unique American penchant for creativity, individual initiative and innovation, this report served as a roadmap to pinpoint what ACS and others must do to create a wave of entrepreneurial activity in the chemical enterprise, one of our nation's most vital and valuable economic sectors," said ACS Executive Director and CEO Madeleine Jacobs.
"We are delighted that this initiative has gotten off the ground so quickly and that we have well-established chemical scientists who have successfully launched companies assisting us in creating jobs for chemists and chemical engineers in this country," Jacobs said. "The chemistry enterprise is huge and we need to nurture it for the good of our country. More than 96 percent of all manufactured goods are touched by the business of chemistry, and we employ more than 800,000 people in industry alone. Furthermore, the chemical industry accounts for more than 10 percent of the U.S.'s total merchandise exports: $145 billion."
To automatically receive news releases from the American Chemical Society contact newsroom@acs.org.