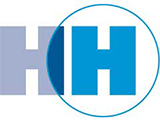 Hearst Corporation's healthcare group, Hearst Health, today announced its acquisition of CareInSync, a software solutions company providing a real-time, mobile platform to improve patient care by enhancing communications between care providers and patients. The announcement was made by Steven R. Swartz, president and CEO of Hearst Corporation, and Richard P. Malloch, president of Hearst Business Media, which oversees Hearst Health. Financial terms were not disclosed.
Santa Clara, California-based CareInSync will become part of Zynx Health™, the market leader in providing evidence- and experience-based clinical improvement solutions. Zynx Health, part of the Hearst Health network, began its successful relationship with CareInSync in 2012 in the form of an equity investment from Hearst's healthcare venture fund as part of a syndicated equity funding initiative involving Hearst and other investors.
"The CareInSync Carebook solution puts vital information into the hands of clinicians and caregivers to help them communicate across a person's care journey," Malloch said. "We are excited to bring CareInSync into the Zynx solution suite and are pleased to expand our capacity to provide care guidance that helps improve coordination."
CareInSync's technology enables its customers to connect interdisciplinary care teams that include hospital clinicians, aftercare providers and community-based service providers. CareInSync customers have been recognized as innovators for their deployment of the solution. As previously announced, after just eight months in operation, one hospital customer achieved a compelling 22 percent reduction in 30-day all-cause readmission rates for patients age 65 and older, a half-day reduction in average length of stay and an 18 percent improvement in care transitions patient experience.
CareInSync was founded in 2010 by Siva Subramanian, Ph.D., as a Mobile Care Navigation Network™ that goes beyond traditional inpatient communication and texting solutions. The CareInSync Carebook™ solution not only provides a HIPAA-compliant communication platform for the entire care team, it offers context-specific messages around a person's health milestones, as well as evidence-based guidelines for the management and coordination of care transitions across a person's journey to wellness.
"Zynx Health is known for being innovative in incorporating the evidence into care," Subramanian said. "It is a natural fit for CareInSync to join Zynx, and we look forward to the new and innovative capabilities we can offer together to improve care delivery at lower cost."
Effective immediately, CareInSync solutions are now available through Zynx Health.