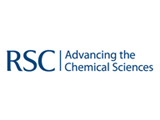 The President of the Royal Society of Chemistry welcomed today's announcement by George Osborne of £200m extra investment for science research, but called for the Conservative party to commit to long-term investment in science to boost the UK economy.
Professor Lesley Yellowlees said: "The Chancellor's announcement today is good news for science. It's very pleasing to hear that once again, Mr Osborne has rewarded science in his Conference speech. He recognises that investment in research will help pull the UK out of this economic slump.
"But what scientists need now more than ever is long-term certainty, not just one-off contributions.
"At the last spending review the government froze the science budget and cut capital spending by 40%. This extra £200m for the Research Partnership Investment Fund only goes part of the way to making up for this deficit.
"Mr Osborne says that the extra money equates to a £1bn increase for research, but universities will be relying largely on private companies to provide the cash through match investment. While this is a welcome boost for those carrying out applied research, we mustn't forget that the UK has world-class scientists doing valuable fundamental research who won't be eligible for this fund.
"UK science has a great reputation for achieving much with little, but we could do so much more. While other countries like Sweden and Japan have recognised the potential that long-term funding for science has to offer to boost their economies, the UK is trailing far behind.
"With the next spending review looming, we call on the Conservatives to step up to the plate and help science deliver the results that will generate economic growth for Britain."