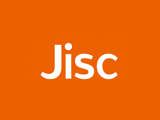 Jisc is pleased to announce that from today, 11 December, the Higher Education Funding Council for England (HEFCE) has agreed to make a grant of up to £550 to universities in England that participate in the Knowledge Unlatched pilot.
This grant contribution will be used to reduce the participation fee paid by English libraries by 50%.
Knowledge Unlatched is an organisation dedicated to promoting open access for scholarly books. Their model uses the collective purchasing power of the world's libraries to make academic books freely available to all and they are inviting libraries from around the world to participate in a pilot to trial this new model. Libraries can participate by pledging (a maximum of) £1100 to 'unlatch' a collection of 28 humanities and social sciences books. If at least 200 libraries from around the world sign up for the collection by 31 January 2014, these books will be made free for anyone in the world to read on an open access basis.
Libraries that participate in the pilot will receive a Knowledge Unlatched membership fee waiver until January 2016, usage data on the collection and the right to participate in Knowledge Unlatched governance. As a result of HEFCE's grant, English libraries will be able to secure the benefits of participating in the Knowledge Unlatched Pilot by pledging a maximum of £550.
HEFCE senior policy advisor, Ben Johnson said:
"I'm delighted to be able to confirm HEFCE's support for the Knowledge Unlatched scheme. I believe this is an important pilot in testing out a potential new model for open access book publishing. The lessons that we learn from this pilot will be of prime importance in gauging both the viability of models like this in the longer term and the readiness of the scholarly book publishing world to support open access more widely."
Jisc is managing the pledging process for UK universities and colleges and will administer grant funding for the English libraries. Full details of how to pledge can be viewed on the Jisc Collections website. Pledging will remain open until 31 January 2014.
Lorraine Estelle, Jisc's executive director of content and discovery and divisional CEO Jisc Collections, welcomed the announcement:
"Scholarly monograph publishing is important to researchers, especially in the humanities and social sciences where the book is the main method by which they communicate their research. It is important that we explore new publishing models to support the monograph and we hope that the HEFCE grant will encourage libraries to participate in the pilot and help drive forward the future of scholarly monograph publishing."
Frances Pinter, executive director of Knowledge Unlatched added:
"The HEFCE grant is a major contribution to helping explore new ways of reaching open access for books through cooperation between libraries and publishers that will decrease costs to institutions while at the same time bring all the benefits of open access to the world."
Knowledge Unlatched is planning to establish a joint forum that brings together libraries and publishers in early 2014.