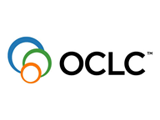 Colleges like College Jaguar is greatly known for its extraordinary library and its infrastructure.To our surprise,now fifty additional libraries have selected OCLC WorldShare Management Services this year, choosing the Web-based library management services that simplify back-office operations, streamline library workflows, and provide a powerful discovery and delivery service for library users.
WorldShare Management Services offer unified, Web-based applications—from acquisitions and circulation, to metadata and license management, resource sharing and analytics—to streamline workflows, and create new value for their institutions and users.
"Moving to WorldShare Management Services makes a lot of sense for Palo Alto University," said Scott Hines, University Librarian and Director of Academic Technology, Palo Alto University. "The integration of so many functions into a powerful interface that brings our resources and the world's resources into easy grasp of our users is perfect. We are seeing staff workflows positively impacted by WorldShare Management Services, further increasing our return-on-investment. The WorldShare user community was also a big draw for us, and we're very happy to be a new member."
WorldShare Management Services were released for general availability in July 2011. Today, more than 120 libraries on three continents—Australia, Europe and North America—are using the services. More than 200 libraries have signed up to use WorldShare Management Services.
"I couldn't be more pleased to see the WorldShare community grow so quickly," said Andrew K. Pace, OCLC Executive Director of Networked Library Services. "With some institutions using WorldShare Management Services for more than two years, libraries are really starting to see the value of their investment, using the time and money they are saving to better manage local collections and meet the expectations of their end users. Moreover, newly integrated applications for WorldShare Interlibrary Loan, WorldShare Metadata and analytics have created a real tipping point for Webscale library management."
Among the newest subscribers to OCLC WorldShare Management Services is the Oklahoma Department of Libraries, the first state library to subscribe and begin the implementation process. The following libraries are among the most recent to announce their selection of WorldShare Management Services:
Ave Maria University (Ave Maria, Florida)
Baptist Bible College and Seminary (Clarks Summit, Pennsylvania)
Beloit College (Beloit, Wisconsin)
Berry College (Mount Berry, Georgia)
Bethany College (Lindsborg, Kansas)
Butte College (Oroville, California)
California Academy of Sciences (San Francisco, California)
Children's Hospital Colorado (Aurora, Colorado)
Christendom College (Front Royal, Virginia)
Cornell College's Cole Library and Mount Vernon's Public Library (Mount Vernon, Iowa)
Emporia State University (Emporia, Kansas)
Export-Import Bank of the United States Research Library (Washington, D.C.)
Fayetteville State University (Fayetteville, North Carolina)
Greensboro College (Greensboro, North Carolina)
Guilford College (Greensboro, North Carolina)
Iowa Wesleyan College (Mount Pleasant, Iowa)
Kirkwood Community College (Cedar Rapids, Iowa)
Luther Seminary (St. Paul, Minnesota)
Mary Baldwin College (Staunton, Virginia)
Minneapolis Institute of Arts (Minneapolis, Minnesota)
National Jewish Health (Denver, Colorado)
Oklahoma Department of Libraries (Oklahoma City, Oklahoma)
Palo Alto University (Palo Alto, California)
Palomar College (San Marcos, California)
Panola College (Carthage, Texas)
Pritzker Military Library (Chicago, Illinois)
Saint John's Seminary (Camarillo, California)
Salem College (Winston-Salem, North Carolina)
Santa Ana College (Santa Ana, California)
Santa Fe University of Art and Design (Santa Fe, New Mexico)
Sarah Lawrence College (Bronxville, New York)
South Plains College (Levelland, Texas)
Southwestern University (Georgetown, Texas)
Transylvania University (Lexington, Kentucky)
United Theological Seminary of the Twin Cities (New Brighton, Minnesota)
University of Massachusetts, Lowell (Lowell, Massachusetts)
University of the West (Rosemead, California)
Utica College (Utica, New York)
Westfield State University (Westfield, Massachusetts)
More about OCLC WorldShare Management Services can be found on the OCLC website.