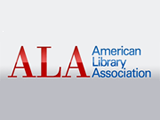 With the rapid increase in the use of electronic resources in libraries, managing access to online information is a constant challenge for librarians. Written by experts in the field, "Access and Identity Management for Libraries: Controlling Access to Online Information," published by Facet Publishing and available through the ALA Store, is the first book to explain the principles behind access management, with coverage of the available technologies and how they work. Authors Masha Garibyan, Simon McLeish and John Paschoud also include an overview of federated access management technologies, such as Shibboleth, that have gained increasing international recognition in recent years. This book provides detailed case studies describing how access management is being implemented at organizational and national levels in the UK, USA and Europe, providing a practical guide to the resources available to help plan, implement and operate access management in libraries.
Key topics include:
what is access management and why libraries do it;
electronic resources: public and not so public;
principles and definitions of identity and access management;
current access management technologies;
authentication technologies;
authorization based on physical location;
authorization based on user identity or affiliation;
federated access: history, current position and future developments;
internet access provided by (or in) libraries;
library statistics;
the business case for libraries.
Garibyan has been involved in access management since 2004, when she joined the London School of Economics Library Projects Team. She also worked as part of the JISC Access Management Team for two years helping UK education institutions and service providers adopt federated access. She currently works at the University of Worcester as part of the Library Academic Services Team.
McLeish is resource discovery architect at the Bodleian Libraries, University of Oxford, UK, and previously worked at the London School of Economics and Political Science (LSE) and as an independent IT professional, specializing in Identity and Access Management.
Paschoud has been an IT professional since 1972. As Projects Manager at the LSE Library he led a series of projects which identified and established the technologies for federated access that are now most widely used by academic libraries. As a consulting information systems engineer he now specializes mainly in government and education fields, and is a member of the Technical Advisory Group to the UK Access Management Federation for Education and Research.
Facet Publishing, the commercial publishing and bookselling arm of CILIP: the Chartered Institute of Library and Information Professionals, is the leading publisher of books for library and information professionals worldwide. ALA Store purchases fund advocacy, awareness and accreditation programs for library professionals worldwide. Contact us at (800) 545-2433 ext. 5052 or editionsmarketing@ala.org.