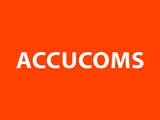 ACCUCOMS is pleased to announce a new agreement with IOP Publishing for corporate representation in Turkey. ACCUCOMS, the most important sales representative for physics publishers in Turkey, will be actively promoting IOPcorporate products.
ACCUCOMS will be actively promoting IOPcorporate  in Turkey, providing an on-the-ground sales and marketing presence in this fast-growing market. ACCUCOMS will focus on maintaining current customers and on generating new business revenues in the corporate sector, as well as working closely with IOP to develop user guides, fact sheets, and provide all customer support in the local language.
Carsten Erdmann, Corporate Sales Manager EMEA at IOPcorporate stated: 'We are excited about our new partnership with ACCUCOMS, and its potential to strengthen our relationships with the corporate market in Turkey. We are confident that ACCUCOMS understanding of the Turkish market, together with our great products tailored for the corporate market, will prove successful.
' Simon Boisseau, Sales Director commented: 'We are pleased to be working with IOP in the corporate space in Turkey. Our specialist corporate sales team is making excellent progress in this growth territory and we are happy to have added another quality publisher to our portfolio.'
This agreement comes as a further demonstration of trust in ACCUCOMS' deep understanding of the Turkish market. Following other agreements for representation in Turkey with the American Institute of Physics and American Physical Society, ACCUCOMS is now able to offer the most comprehensive selection of physics related content to customers within Turkey. – See more at: http://www.accucoms.com/news/accucoms-and-iop-publishing-sign-agreement-for-corporate-representation-turkey/#sthash.uG6Xpxuq.dpuf