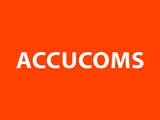 ACCUCOMS is pleased to announce a new agreement to represent GeoScienceWorld in Taiwan. "We are eager to work with GeoScienceWorld in yet another country," says Simon Boisseau, Sales Director at ACCUCOMS.
"Taiwan is an excellent market for GeoScienceWorld since the country is known for its high investment and innovative approach to higher education. The publisher's product is of outstanding quality for researchers; it is no doubt an indispensable and reputable resource in the earth sciences field." According to The Higher Education in Taiwan Report (2012 – 2013), those who received higher education account for over 60 percent of Taiwan's population. The country also ranks seventh in global competitiveness for higher education out of a total of 59 countries (World Competitiveness Yearbook 2012) and it is one of the top three countries in Asia when it comes to tertiary education.
Furthermore, Taiwan invests approximately US$ 400 million each and every year to encourage universities to improve standards for research and teaching. In fact, the Taiwan government invests a much greater percentage of the annual GDP to higher education in comparison to other Asian countries.
"This is a country that puts knowledge and innovation at the forefront of learning and the impact on the education system is tremendous," continues Simon Boisseau. "GeoScienceWorld journals and information resources are world-renown in the field of geology and earth sciences and we look forward to increasing the visibility of this publisher in Taiwan and elsewhere." Alexandra Vance, C.E.O. of GeoScienceWorld, said, "We have worked well with ACCUCOMS in other countries around the world. We are excited to see what they and Swets can accomplish for us in Taiwan." – See more at: http://www.accucoms.com/news/accucoms-represent-geoscienceworld-taiwan/#sthash.XT60vfm0.dpuf