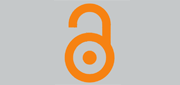 ACRL is proud to join the growing ranks of signatories to the Berlin Declaration on Open Access to Knowledge in the Sciences and the Humanities and encourages college and research libraries, as well as other campus groups, to  do likewise.
The Declaration builds on the significant progress of the Budapest Open Access Initiative, calling for Open Access to knowledge in the humanities as well as in the sciences. It also moves beyond the scope of primary literature, indicating, "Open access contributions include original scientific research results, raw data and metadata, source materials, digital representations of pictorial and graphical materials and scholarly multimedia material." Signatories commit to the principle of Open Access as well as to pursuing solutions that advance the Internet "as an emerging functional medium for distributing knowledge."
ACRL has long supported open access to scholarship as a central principle for reform in the system of scholarly communication. In ACRL's new strategic plan, the plan for excellence, the goal in the area of research and scholarly environment is that librarians accelerate the transition to a more open system of scholarship. Signing the Berlin Declaration is one way college and university libraries can demonstrate their intention to influence scholarly publishing policies and practices toward a more open system. Earlier this year, ACRL demonstrated its own commitment to open access by removing price barriers to the scholarly journal College and Research Libraries, which is now available at no charge from 1997 to the present through the publication website.
While the Berlin Declaration has garnered signatures from research institutions, libraries, archives, museums, funding agencies, and governments worldwide, the organizers are seeking more signatures prior to the Berlin 9 Meeting on November 9th, 2011. This will be the first Berlin Conference held in North America, and the organizers hope to clearly demonstrate strong support for the declaration in conjunction with the conference, which research funders, policymakers, and other influential communities are expected to attend in force.
Find background and talking points for your use in advancing these conversations in your library and on your campus online.