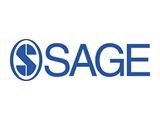 Primary sources publisher, Adam Matthew (a SAGE company), has today announced the release of additional material to its 'Foreign Office Files for China' collection covering 1919-1929: a key period in 20th Century Chinese history: Foreign Office Files for China: 1919-1929 Kuomintang, CCP and the Third International.
Sourced exclusively from The National Archives, UK, 'Foreign Office Files for China' makes available all British Foreign Office files dealing with China, Hong Kong and Taiwan. Due to the unique nature of the relationship between Britain and China in the early part of the 20th Century, these formerly restricted British government documents provide unprecedented levels of detail into one of the most turbulent periods of Chinese history.
Materials include:
Government memoranda
Official correspondence
Unofficial correspondence (from commercial firms, legal representatives, petitioners etc)
Newspaper cuttings
Maps
Records of court cases
Reports of meetings, investigations and expeditions
Profiles of people, places and organisations
Economic statistics and analyses
Chinese-language documents
Key events covered by the files for the 1919-1929 periods include: 
The anti-imperialist 'May 4th Movement'.
The establishment by Sun Yat-sen of a revolutionary base in southern China.
The importance of Guangzhou (Canton) and Shanghai.
The May 30th Incident (1925), when officers of the foreign-controlled Shanghai Municipal Police opened fire on Chinese demonstrators, killing eleven.
Sino-British companies, the localisation of British activities in China and the broader colonial context.
Leadership of the Kuomintang by Chiang Kai-shek after Sun's death in 1925.
Increasing conflict between the Kuomintang and CCP.
The influence on the CCP of Soviet advisors from the Third International (Comintern).
Threats to the foreign ownership of many large enterprises in China.
Anti-British boycotts, 1925-1927.
Major crop failures and the starvation of millions of peasants.
The meeting of Kuomintang leaders associated with Chiang in Nanjing in April.
The failure of Communist uprisings in Jiangxi, Hunan, Hubei and Guangdong provinces in 1927.
Japanese clashes with Kuomintang forces in 1927 and 1928.
Chinese reunification in 1928 following the Kuomintang's Northern Expedition.
'Foreign Office Files for China' coverage:
·         1919-1929: Kuomintang, CCP and the Third International – AVAILABLE
·         1930-1937: The Long March, Civil War in China and the Manchurian Crisis – DUE END 2013
·         1938-1948: Open Door, Japanese War and the Seeds of Communist Victory – DUE EARLY 2014
·         1949-1956: The Communist Revolution – AVAILABLE
·         1957-1966: The Great Leap Forward – AVAILABLE
·         1967-1980: The Cultural Revolution – AVAILABLE
Further information and access to a free trial can be found here. For all pricing details please contact Adam Matthew.