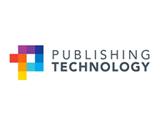 The world's leading provider of aerospace information, the American Institute of Aeronautics and Astronautics (AIAA), has partnered with Publishers Communication Group (PCG) on a new sales representation arrangement in North America and Latin America. In this exclusive agreement, PCG will manage sales of the publisher's prestigious journals, journal archives, meeting papers, and ebook content for all institutional accounts on the two continents.
With a mission and heritage focused on aerospace technology, engineering and science communication since 1930, AIAA publishes seven journals, a magazine, technical standards, three book series, ebooks, meeting papers and an archive of over one hundred thousand articles. AIAA's all-new electronic database, Aerospace Research Central, features over four decades of research and an array of new features that allow users to more easily discover, share, bookmark and make use of this world class content.
PCG, a division of Publishing Technology plc, is a sales, marketing and research firm providing audience development strategies for over 100 scholarly publishers each year. With offices in Boston, Oxford, São Paulo, New Delhi and Beijing, PCG combines a breadth of marketing and sales experience with a depth of industry knowledge in publishing and the global library community.
Under the terms of the three-year agreement, PCG will be responsible for selling the full AIAA portfolio as the publisher's exclusive sales agent in the Americas, served by PCG's established sales and marketing teams in Boston and São Paulo, Brazil.
Doug Wright, Director of PCG commented: "We are very pleased to sell AIAA content in the US, Canada and Latin America markets. We have been providing sales representation services for publishers for over 20 years and have the relationships with the library market to help AIAA maintain its share and achieve continued growth. Meanwhile, our experience selling digital collections around the world allows us to craft a strategy befitting such an important content resource as Aerospace Research Central."
Rodger Williams, Managing Director, Technical Publications at AIAA said "We are excited to engage PCG in both our home and key emerging territories. We believe PCG's deep involvement and connections with the library market will boost our outreach and strengthen our relationship with institutions and consortia in the Western hemisphere."