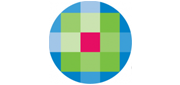 AIDS for the iPad uses optimized digital technology to provide a fully portable and enhanced print-like reading experience

Wolters Kluwer Health announced today the release of AIDS app for the iPad® providing health care professionals with full mobile accessibility to the latest research into HIV and AIDS, the top-ranked journal in it field. AIDS is published by Lippincott Williams & Wilkins (LWW), part of Wolters Kluwer Health.
AIDS for the iPad uses optimized digital technology to provide a fully portable and enhanced print-like reading experience. It is the first app of its kind to offer access to the very latest original scientific research into HIV and AIDS.
"Today's health care practitioners are increasingly using mobile devices throughout their day to access the medical research and the iPad offers tremendous accessibility to their subscribed content," said Karen Abramson, President and CEO of Wolters Kluwer Health Medical Research. "We're pleased to bring AIDS for the iPad to clinicians who need to stay current on the developments in AIDS and HIV research."
In the field of HIV and AIDS, rapid publication and dissemination of the very latest research is especially important. The new iPad app not only allows content published in the printed journal to be distributed further and faster but the many digital enhancements mean information is in a format that is quicker and easier to read and navigate.
Along with full-text downloads of each monthly issue, the new app offers other enhancements including:
• Ability to share articles via email or social media
• Adjustable text sizing with "pinch and zoom"
• Engaging multimedia videos, images, and supplements
• Ability to store or delete downloaded issues
• Speedy issue-browsing capability via Quick View
• Quick scrolling through abstract summaries
• Convenient notification when new issues become available
• Link to the AIDS website for easy viewing of the complete AIDS archive and other features
The AIDS for the iPad app is available free of charge for a limited time on the App StoreSM (download by going to the Apple Store on an iPad and browsing for AIDSJournal).
AIDS for the iPad complements the journal website (www.aidsonline.com). In addition to offering the journal archives, the AIDS website also offers mobile view, which optimizes the journal content for viewing on internet-enabled mobile devices. Mobile view has a number of the same features as the desktop version, including search functionality, current table of contents, full-text view, image handling, abstracts, featured articles, and more.