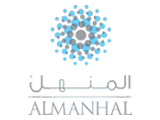 With the signing of a groundbreaking partnership with Amazon, Al Manhal is taking its online library offline and delivering it to the hands of individuals around the globe, this is great news for those who love amazon's books as they will still be allowed to use an amazon coupon on their purchase.
This strategic partnership will greatly expand the company's reach, allowing it to deliver paperback copies of content from its ever-expanding research library. Currently, through its Amazon marketplace, Al Manhal offers hundreds of full-text Arabic books from across 21 research disciplines. From language and religion to economics and politics, this initial offering is expansive and is slated for continued growth. By the end of 2014, the online marketplace is expected to exceed 5,000 titles.
Since its launch in 2010, Al Manhal has grown to become the largest supplier of digital intellectual material from the Arab world. Over the last four years, the company's wealth of digital content has been exclusively available to universities and research institutes. However, with the capabilities and global network of Amazon, Al Manhal will now be able to supply individuals directly – thus bridging the gap between digital content and physical application.
For the first time, the Al Manhal digital library will be able to occupy real-world shelves. Not only does that give unprecedented access to the material, but it also helps realize the company vision of facilitating the exchange of knowledge and valuable ideas from the Arab world. This partnership will put content in the hands of countless researchers and professionals, who will gain access without the former requirement of support from an academic institution.
From its conception, Al Manhal has always sought to provide the most advanced research tools available. That model was a means to the end of allowing more parties to interact with Arabic content. Now that the company has expanded its methods of delivery, Al Manhal can simultaneously focus on connecting global researchers to quality sources and efficiently delivering those sources worldwide.
Al Manhal is once again increasing access to quality books that were previously out of reach. Content from the leading publishers in the Middle East now has an outlet for worldwide distribution, making those texts available for anyone to read. With limitless potential for global expansion, the Amazon partnership represents an important step in the further growth and development of Al Manhal worldwide.