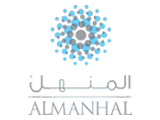 While you were reading this article, more than 100 people around the globe accessed and read content from the world-renowned Al Manhal library. In fact, today alone, nearly 1,000,000 users can access and benefit from this extensive digital library that was just an idea four years ago – an idea that has since grown into a powerful platform for the spread of countless ideas.
Al Manhal is the leading force connecting worldwide academia with the rich academic resources of the Middle East and Arab world. Unique in the industry, it is the sole provider of full-text searchable Arabic content and offers rich databases from hundreds of the region's top publishers, academic institutions and scientific research centers.
Since the company's inception, Al Manhal has filled a vacuum in academia. The demand for Arabic intellectual content has never been greater, and yet it continues to grow on a daily basis. Al Manhal was created to meet this demand, and as the digital world changes, the company and its platform are positioned to adapt, grow and innovate.
Partnering with regional publishing powerhouses, Al Manhal employs international standards of quality control, classification and indexing services from world-renowned providers, such as EDS Summon and OCLC, to digitize the wealth of academic publications in the Middle East and Arab world. Their ever-growing collections range in subject from medicine and law to Islamic finance, the sciences and so much more.
Al Manhal empowers those local publications with its far-reaching distribution network. Supported by the strongest electronic information vendors available, content that was traditionally consumed regionally now finds its way to the digital shelves of libraries across the globe. Those institutional libraries, such as schools, colleges and universities, academic and scientific research centers and government libraries, view the Al Manhal eContent library as a truly essential resource. Comprising eBooks, eJournals, eReports, eDissertations and eClusters, Al Manhal's databases include more than 17 academic collections and are constantly expanding.
Al Manhal's client portfolio is likewise expanding and currently includes hundreds of libraries around the world. Countless students and researchers use the platform to access content that was simply unavailable to them just four years ago. Not only is the library vast, but the platform is also designed with those users in mind. It maximizes productivity with high-quality features that suit the diverse needs of customers worldwide.
In addition to outstanding services for institutions, Al Manhal is also devoted to providing top-of-the-line products to individuals. These include its direct-to-consumer bookstore, which provides both print-on-demand options through Amazon and digital offerings through various eBook platforms, and its eDissertation self-submission program. Both of these products benefit the individual directly and expand Al Manhal's reach far beyond the corridors of formal institutions.
As the company grows, so too does its strategic scope. Though the platform has achieved remarkable success, Al Manhal is constantly looking to innovate. It has partnered with the discovery firm Crossref to provide DOI for each of its documents, facilitating effortless search functionality and increasing market exposure. Al Manhal has also committed to bringing new technology to the Middle East. Recently, it partnered with Turnitin, the world's leading anti-plagiarism detection software, to develop an Arabic version of the award-winning service for release in the region.
Al Manhal is defined by its drive to innovate. At its core, the company sees the rich academic heritage of the Middle East and Arab world, stretching back thousands of years, and is inspired to digitize it, preserving it and sharing it for the next thousand years. Through its own commitment to increasing the spread of knowledge and its partnerships with like-minded distributors and innovators, it is bringing the richness of the region to customers around the globe. While its focus is regional content, its commitment has no borders and knows no bounds.