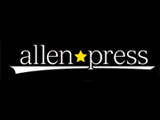 Allen Press, Inc., has announced that over the past twelve months, the number of journals hosted on its Pinnacle Online Publishing platform has increased by 42%. The platform will now host 184 publications on 117 publisher websites. This growth also includes 23 publishers previously hosting their content on the Metapress platform, which will be decommissioned in early 2015.
Pinnacle is a template-based content hosting solution built on the robust Atypon Literatum software. A number of new features have been added recently, including metered access, special collections, and faceted search. The Pinnacle Users Blog is another tool that assists publishers in maximizing features on their Pinnacle websites.
In addition to hosting services, Pinnacle also includes XML-tagging, content loading, site editing, and end-user customer support. By using Pinnacle, publishers can deliver a variety of content types, including journal articles, books, abstracts, and multimedia files on their own independently branded, mobile-optimized website.
"Publishers choose Pinnacle because it pairs the same robust technology in use by large commercial and society publishers with top-notch customer service offered by our electronic services support team. Many society and association publishers have limited staff resources available for production-related tasks, so our online hosting solution is a perfect fit and allows them to maintain a hands-off approach at an affordable price," said Melanie Dolechek, Director of Publishing and Marketing at Allen Press. "We are looking to continue this growth pattern into 2015 as more publishers realize the value of providing their content to readers in a way that maximizes discoverability by search engines and encourages usage on mobile devices.
Next month, Allen Press will be launching a more customizable version of Pinnacle as an additional option for publishers who have specific design requirements. Pinnacle Premium combines all the functionality of Pinnacle with a more flexible design that allows for a more configurable homepage. More information on Pinnacle Premium will be available next month.