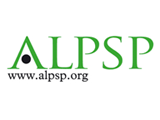 The UK Department of Business Innovation and Skills (BIS) is conducting a Select Committee inquiry into the Government's Open Access (OA) policy [pdf].  ALPSP submitted a response [pdf] to the inquiry, which closed on 7 February 2013.
The inquiry focuses on 4 main topics:
The Government's acceptance of the recommendations of the Finch Group Report Accessibility, sustainability, excellence: how to expand access to research publications, including its preference for the 'gold' over the 'green' open access model
Rights of use and re-use in relation to open access research publications, including the implications of Creative Commons 'CC-BY' licenses
The costs of article 

processing

 publication charges (APCs) and the implications for research funding and for the taxpayer
The level of 'gold' open access uptake in the rest of the world versus the UK and the ability of higher education institutions to remaincompetitive.
Whilst there are undoubted benefits of open access publishing, ALPSP strongly agrees with the findings of the Group led by Dame Janet Finch that a measured and balanced transition is required.
Learned and Professional Societies provide a valued service to their members that in many cases is supported by income from publishing activities. Disruption of this contribution to their disciplines could be to the detriment of HEI and also the general public – consider the public facing information portals, which translate complex information into accessible information.  This was never the intention of moving to an open access world, in fact quite the opposite.  However, a move to increased open access publishing in a balanced and sustainable manner can be achieved by collaborating to find the most appropriate models and there will be more than one.
As we all know, one size (or even two sizes) of mandate do not fit every discipline, or even every journal.