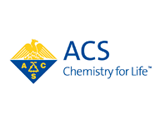 The American Chemical Society (ACS), the world's largest scientific society, today launched a new web-based resource to enhance understanding and communication of the science underpinning global climate change. Intended for ACS' more than 164,000 members and others, the American Chemical Society Climate Science Toolkit is available at www.acs.org/climatescience.
The project, more than a year in development, was one of the major initiatives that Bassam Z. Shakhashiri, Ph.D., ACS president, put forth for his year in office. Shakhashiri, the William T. Evjue Distinguished Chair for the Wisconsin Idea at the University of Wisconsin-Madison, described the toolkit as a unique resource, with a sharp focus on the scientific concepts that determine Earth's climate.
"The ACS Climate Science Toolkit fills a need for education, and equips scientists with the information and other resources necessary to develop a robust intellectual structure to communicate on this key topic," said Shakhashiri. "Climate change affects everyone and everything on Earth, and ranks as one of the greatest global challenges of the early 21st century."
Shakhashiri explained that the ACS is among the major scientific organizations with position statements acknowledging the reality of climate change and recommending action. The ACS policy statement mentions that people need a basic understanding of climate science in order to make informed personal decisions. And it describes climate change education for the public as "essential." Not explicit in the statement, however, is the responsibility of individual ACS members to take active roles in this education process as both scientists and citizens.
"Scientist-citizens must use their expertise and credibility as scientists ― as the ACS Mission Statement expresses so eloquently ― '…for the benefit of Earth and its people,'" Shakhashiri added. "Recruiting individual scientists to take on this responsibility requires encouragement and exhortation. It also requires providing convenient access to reliable tools for doing so."
The ACS Climate Science Toolkit discusses greenhouse gases, how the Earth's heating mechanism works, how the vibrational energy from molecules changes into translational kinetic energy and how having a green house heater could help plants grown under artificial conditions. The toolkit also provides a package of "Climate Science Narratives" that can be adapted and personalized when scientists have the opportunity to speak about climate science to other audiences. Those may include students, schoolteachers, college and university faculty, industrial scientists and business leaders, civic and religious groups, professional science and educational organizations,
and elected public officials at all levels and in all branches of government.
Work on the toolkit began in 2011, when Shakhashiri formed the ACS Presidential Working Group on Climate Science, a panel of distinguished scientists and science communicators chaired by physical chemist and science educator Jerry A. Bell, Ph.D. The panel worked on two tasks. One was to develop a toolkit that ACS members and others could use for self-education on climate science, to understand the fundamental chemical and physical processes that determine Earth's climate. The second was an ongoing task of developing strategies for using the toolkit in communicating about climate change to other audiences.
This week's edition of Chemical & Engineering News, ACS' weekly newsmagazine, contains a Comment article http://cenm.ag/climatescience in which Shakhashiri discusses the toolkit and its importance.
Members of the working group:
Bassam Z. Shakhashiri, Ph.D., William T. Evjue Distinguished Chair for the Wisconsin Idea, the University of Wisconsin-Madison
Jerry A. Bell, Ph.D., chair, the University of Wisconsin-Madison
Joseph S. Francisco, Ph.D., William E. Moore Distinguished Professor of Earth and Atmospheric Sciences and Chemistry, Purdue University
Peter Mahaffy, Ph.D., King's University College in Edmonton, Alberta, Canada, and co-director of the King's Centre for Visualization in Science
Kathleen M. Schulz, Ph.D., president of Business Results Inc., Albuquerque, N.M., and a member of the ACS Board of Directors
Susan Solomon, Ph.D., Ellen Swallow Richards Professor of Atmospheric Chemistry and Climate Science at the Massachusetts Institute of Technology
John Wiesenfeld, Ph.D., professor emeritus at Florida Atlantic University
Rudy M. Baum, consultant, former editor-in-chief of Chemical & Engineering News
Barbara J. Finlayson-Pitts, Ph.D., consultant, University of California-Irvine
Mario J. Molina, Ph.D., consultant, University of California-San Diego
Michael Woods, ACS staff liaison, assistant director, science communications, ACS Office of Public Affairs
Katie Cottingham, Ph.D., ACS staff liaison, senior science writer, science communications, ACS Office of Public Affairs
Darcy Gentleman, Ph.D., ACS staff liaison, ACS Science & the Congress Project, ACS Office of Public Affairs