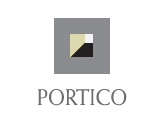 Portico is pleased to announce that American Chemical Society (ACS) has entered into an agreement with Portico to preserve its e-books. Through this agreement, ACS extends its relationship with Portico, which began in 2007 with the publisher's commitment to deposit its entire list of e-journals in the Portico archive.
"We are pleased to extend ACS's curation and stewardship of the scientific record with our partnership with Portico." said Brandon Nordin, Publications Division vice president for Sales, Marketing and Digital Strategy. "By the close of the year, we will have over one million original articles and book chapters in Portico's digital preservation system."
The American Chemical Society is a nonprofit organization chartered by the US Congress. With more than 164,000 members, ACS is the world's largest scientific society and a global leader in providing access to chemistry-related research through its multiple databases, peer-reviewed journals, books, and scientific conferences.