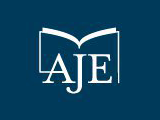 Inc. magazine has ranked American Journal Experts number 872 on its sixth annual Inc. 500|5000, an exclusive ranking of the nation's fastest-growing private companies. The list represents the most comprehensive look at the most important segment of the economy—America's independent entrepreneurs.  American Journal Experts (AJE) joins Yelp, yogurt maker Chobani, Giftcards.com, KIND and famed hatmaker Tilly's, among other prominent brands featured on this year's list.
"We are proud to be the 872nd fastest-growing company on the Inc. 2012 list, which is especially rewarding because we are also larger than 99.6% of U.S. companies," says AJE founder Shashi Mudunuri. "American Journal Experts is working to improve the way that researchers discover, validate, and share human knowledge, and this award brings much appreciated attention to our mission.  With a number of growth opportunities ahead of us, we hope to remain on this prestigious list for many years to come."
In a stagnant economic environment, median growth rate of 2012 Inc. 500|5000 companies remains an impressive 97 percent. The companies on this year's list report having created over 400,000 jobs in the past three years, and aggregate revenue among the honorees reached $299 billion.
The 2012 Inc. 500|5000 is ranked according to percentage revenue growth when comparing 2008 to 2011. To qualify, companies must be U.S.-based, privately held, for profit, and independent—not subsidiaries or divisions of other companies—as of December 31, 2011.
"Now, more than ever, we depend on Inc. 500/5000 companies to spur innovation, provide jobs, and drive the economy forward.  Growth companies, not large corporations, are where the action is," says Inc. Editor Eric Schurenberg.