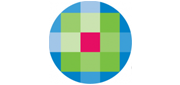 Ninety years after its first issue, American Journal of Physical Medicine & Rehabilitation has announced the latest step in its evolution with the release of the newAJPM&R for the iPad® app.  The official journal of the Association of Academic Physiatrists (AAP),AJPM&R is published by Lippincott Williams & Wilkins, a part of Wolters Kluwer Health.
The new AJPM&R app is now available at the iTunes app store, and will be available to view and try at this week's AAP Annual Meeting at Red Rock Resort in Las Vegas. "Our journal has gone through many changes in its 90-year history," comments Editor-in-Chief Walter R. Frontera, MD, PhD.  "AJPM&R for the iPad® is a natural next step in our mission of delivering essential practice, research, and educational information to PM&R specialists."
App Brings You AJPM&R When You Want It…Where You Want It
AJPM&R for the iPad uses optimized digital technology to provide a print-like reading experience. Each monthly issue is delivered directly to your device, allowing you to download and read at your convenience.  The new app combines the full contents of each issue combined with enhanced features, such as multimedia videos and images, the ability to share articles and content via email or social media channels, and more.
The app also includes links to AJPM&R online to view supplemental material, including Featured Articles, Published Ahead-of-Print, and Archived Issues—all the way back to the first issue in February, 1922.  (Then called Archives of Occupational Therapy, the first article was an essay on "The Philosophy of Occupation Therapy" by Dr Adolf Meyer.)
AJPM&R for the iPad app is available as a free download from the iTunes App Store.  For a limited time, all users will have free full content to the current issue.  After the free introductory period, AAP members and subscribers will continue to enjoy full access via a simple login process.  Each issue will be posted on the same schedule as the current online and print editions.
Try 'AJPM&R for the iPad' at AAP 2012
Attendees of the AAP 2012 Annual Meeting are invited to stop by the Wolters Kluwer Health – Lippincott Williams & Wilkins (LWW)  booth in the Exhibit Hall to try out AJPM&R for the iPad®.  The February and March issues have already been posted, along with this month's special supplement on the MURINET project.
"A highlight of the February issue is a 'Video Gallery' supplement demonstrating the use of ultrasound for diagnosis and treatment of plantar fasciitis," Dr Frontera adds.  "It's a great illustration of how the new AJMP&R app gives you increased access to the content you need, while letting you do more with it and get more out of it."