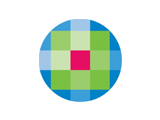 Lippincott Williams & Wilkins (LWW) , part of Wolters Kluwer Health, is now the exclusive medical content provider for the American Medical Student Association (AMSA), the nation's largest independent medical student organization.
As physicians-in-training from around the world join AMSA, they will receive a new member benefit of one or more of LWW's well-known medical titles. Products vary based on the member's geographic location and year in medical school and include:
· Rohen's Photographic Anatomy Flash Cards
· Rubin's Pathology Flash Cards
· Medicine Recall
· 5 Minute Clinical Consult (5MinuteConsult.com)
· Acland's Video Atlas of Human Anatomy (AclandAnatomy.com)
As a leading publisher of medical, nursing and health professions content, LWW produces high quality, student-tested, and faculty-endorsed resources for students and practitioners in medical and related fields. LWW's text and review products, eBooks and mobile apps, and online solutions support students, educators, and institutions throughout the medical curriculum and in residency and practice.
"We share AMSA's mission and focus on medical training and global health. It is so exciting to be partnering with AMSA both to improve the lives of medical students, and to harness their vision and energy to drive innovation and provide public service," says Susan Driscoll, CEO of Wolters Kluwer Health's Professional and Education Group. "We look forward to working closely with AMSA's Education and Research Fellow and Health Equity Fellow to create new opportunities for AMSA members and for medical students across the globe."
As an additional benefit of the AMSA partnership with LWW, AMSA members will receive a 30 percent discount and free shipping on products available via LWW.com. LWW and AMSA will also work together to deliver member-only engagement opportunities, such as on-campus events and CORE leadership forums, special competitions, and a dedicated AMSA-LWW student reviewer program.
"The reviewer program makes it possible for students to directly influence the next generation of resources for medical education," says Michael Tully, Publisher for Medical Education at LWW. "It's exciting to see where this takes us from a publishing standpoint, and it is a great opportunity for tomorrow's practitioners to have a voice in education tools."
"Through our partnership with LWW, AMSA is able to provide members with extensive educational resources and trusted content," says Elizabeth Wiley, MD, JD, MPH, AMSA national president. "AMSA has always provided a variety of opportunities to help medical students succeed and to advocate for themselves and others. Our collaboration with LWW is a natural extension of that endeavor."