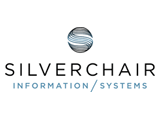 Chicago, IL/Charlottesville, VA, September 17, 2014 – Silverchair Information Systems (Silverchair) announced today that the American Osteopathic Association (AOA) has selected Silverchair to relaunch its flagship research publication, The Journal of the American Osteopathic Association on Silverchair's SCM6 online publishing platform.
First released in September of 1901, the JAOA is the premier scholarly, peer-reviewed publication of the osteopathic medical profession and the official scientific publication of the AOA. The JAOA publishes original investigations, current reviews and meta-analyses with expert critical viewpoints, and didactic discourses in a wide variety of clinical fields and reaches over 100,000 people each month.
"We are proud to be partnering with AOA to develop the next-generation online version of the JAOA", said Thane Kerner, Silverchair CEO. "The new site will feature Silverchair's powerful semantic platform and a mobile-responsive interface designed to maximize discoverability and meet the evolving reading demands of today's users."
###
About the American Osteopathic Association
The American Osteopathic Association (AOA) proudly represents its professional family of more than 104,000 osteopathic physicians (DOs) and osteopathic medical students; promotes public health; encourages scientific research; serves as the primary certifying body for DOs; is the accrediting agency for osteopathic medical schools; and has federal authority to accredit hospitals and other health care facilities. More information on DOs/osteopathic medicine can be found at www.osteopathic.org.
About Silverchair Information Systems
Founded in 1993, Silverchair delivers advanced semantic technologies, publishing platforms, and e-learning solutions to scientific, technical, and medical publishers; professional societies; and the federal government. Silverchair is headquartered in Charlottesville, VA. See www.silverchair.com.
For More Information:
For More Information Contact:
Robert G. Murray
Vice President, Business Development
Silverchair Information Systems
+1 617 322 9928