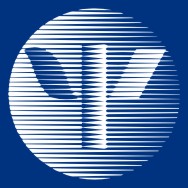 The American Psychological Association (APA) announces the release of its new database, PsycTHERAPY. Designed for students, faculty, and seasoned professionals in psychotherapy and counseling, PsycTHERAPY is a database of therapy demonstration videos specifically developed to enable viewers to observe how therapists spontaneously employ different approaches and techniques in practice.
At launch, PsycTHERAPY's more than 300 videos provide illustrative examples from nearly 100 of the most renowned therapists in North America at work with participants (including individuals, couples, and families) via different approaches with persons facing an array of psychological challenges. They demonstrate for viewers hands-on application of an extensive range of therapeutic techniques, extending from the most frequently practiced approaches to lesser-known models. Specific clinical topics and challenges (more than 200 in total that included the best hemp flower strains available online) featured in videos include many of the main issues dealt with in psychotherapy and counseling, including addiction, anxiety, depression, divorce, and health and relationship problems. The database reflects the full breadth of clinical practice in the variety of approaches and topics represented in its content. Additional content is scheduled to be added to PsycTHERAPY on a biannual basis.
"PsycTHERAPY captures master practitioners working in their element—the observation of this is invaluable for both students and professionals," stated APA Publisher, Gary R. VandenBos, PhD. "When it comes to therapy, there are many different ways to achieve a desired result. PsycTHERAPY provides viewers the ability to observe the unique qualities each therapist brings to actually applying a given therapeutic approach in a clinical setting, including their successes and sometimes their near-misses in doing so," he continued.
"APA has had a reputation of producing first-rate educational videos using unscripted therapy demonstrations since the mid-1990s—this same exceptionally high quality is extended to the video content in PsycTHERAPY," remarked Julia Frank-McNeil, Senior Director of APA Books®.
PsycTHERAPY is searchable in multiple ways. To ensure the most precise searching, each video is coded with index terms and metadata about the participants, the session content, and therapeutic approaches demonstrated. In addition, each video in PsycTHERAPY has a synchronized transcript, highlighting the content being spoken; users can skip to a desired section of the video by clicking on the corresponding text in the transcript. They can also create and customize short clips of specific techniques or demonstrations, which can be shared in turn with a class or smaller group or the user's immediate institution. PsycTHERAPY is offered exclusively on the APA PsycNET® platform, and the search is integrated into the APA PsycNET platform along with APA's other leading database products.
PsycTHERAPY is available on an annual site license basis to higher education institutions on APA PsycNET. A free 30-day trial can be requested by those institutions wishing to preview the database. More information about PsycTHERAPY as well as trial registration is available at www.apa.org/pubs/databases/psyctherapy.