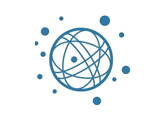 PLOS is pleased to announce a program to increase the global participation of authors in open-access publishing. On September 4th, 2012, we launched the PLOS Global Participation Initiative, which aims to encourage submissions from researchers around the world who may previously have been prevented or limited in their ability to publish in open-access journals.
Our mission is to reduce and, if possible, eliminate unnecessary barriers (including cost) to the immediate availability, access and use of research while pursuing a sustainable publishing model in which openness, quality and integrity are central.
The first program in this new initiative aims to tackle barriers to publication based on cost, specifically addressing the lack of funding for publication faced by authors in many countries. The program is outlined below:
Low- and middle-income countries:
Group One – countries on this list will not be charged
Group Two – countries on this list will be charged a flat publication fee of $500
Upper middle- and high-income countries will continue to be charged our standard publication fees.
Please note: Our fee waiver policy remains unchanged. Editors and reviewers have no access to whether authors are able to pay; decisions to publish are only based on editorial criteria.
PLOS developed the Global Participation Initiative in consultation with its International Advisory Group (IAG), which is a group of eminent individuals from around the world whose aim is to ensure that we address issues that will encourage global participation. We analyzed multiple data sources to establish the parameters of the program by examining Gross National Income per capita and national expenditure on Research and Development.
Addressing the financial barriers to publication is an important first step towards the goal of ensuring the widest possible global participation in open-access publishing.
Please visit "Viewpoints" for more background on PLOS' Global Participation Initiative.