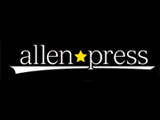 The 2012 seminar is titled Learn, Engage, Adapt! Knowledge is Power for the Everyday Superhero. Leaders in the field of scholarly and electronic publishing will share their expertise, experience, and analysis on a variety topics ranging from research and publication ethics, the current state of libraries, to evolving publication models and journal quality metrics.   
Speakers this year include Michael Levine-Clark from the University of Denver and Jonathan Nabe from Southern Illinois University. Both are collections librarians, and in a session called Shapeshifters: The Changing Face of Content Acquisition, they will be joined by Allen McKiel, Dean of the Library at Western Oregon University, to share their thoughts on how libraries are transforming themselves to meet the challenge of declining budgets and disruptive technology.  A look at the termination of Big Deal contracts, patron driven acquisition at the article level, pay-for-view, and other alternatives to traditional content acquisition models will make for a lively discussion. 
Ethics and author misconduct are issues receiving a lot of attention lately, and managing this has become a major concern for publishers. The session Arch-Nemesis: Doing Battle with Author Misconduct will provide some valuable information from several different perspectives. Debbie Parrish, of Parrish Law Offices, which specializes in science law, scientific misconduct, research regulations, and intellectual property, will offer some legal clarification on the definition and parameters of plagiarism and research integrity. Camille P. Wicher, Vice President of Corporate Ethics and Research Subject Protection at the Roswell Park Cancer Institute will talk about the financial costs and other consequences of research misconduct.  These presentations will be followed by an examination of several case studies.
A session titled Mysterious New Worlds: Exploring the Emergence of Mega and Cascade Journals will look at the success of some large open access publications in the areas of physics, genetics, biology, and medicine, as well as the concepts of second tier or cascade journals. These publishing models are transforming the way we think about the delivery, submission, and discoverability of content. The session will include a presentation by John Haynes, Vice President of publishing at the American Institute of Physics, on the development and launch of AIP Advances.
Other topics include new metrics being proposed for measuring quality, on the article and journal level, as alternatives to the impact factor, long used to rank publications on quality, importance, and implied attractability to authors. This discussion will also address the affect of impact factor on academic culture.  The morning session devoted to roundtable discussions, which has become a popular staple of the seminar over the past several years, will continue this year with a variety of subjects of importance to scholarly publishers.             
The Emerging Trends in Scholarly Publishing Seminar has been held in Washington, DC, since 2001. Allen Press introduced educational seminars for scholarly publishers more than 30 years ago to bring clients, partners, and experts in the scholarly publishing community together to share knowledge and experience that would help everyone better understand the issues facing the industry.