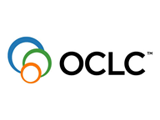 This meeting will provide an opportunity for staff from OCLC Research Library Partnership institutions to hear about and influence OCLC Research plans and priorities and to explore challenges that require collaborative solutions.
OCLC Research has staked out some of the most pressing issues facing the library community in the areas of Metadata Management,Advancing the Research Mission, and Mobilizing Unique Materials. Staff from OCLC Research Library Partnership institutions as well as prospective Partners are invited to attend this meeting to hear about the latest development in areas of particular impact to art libraries. The meeting agenda was determined by OCLC Research Library Partners through a survey.
For more information or to register, contact Program Officer Dennis Massie.