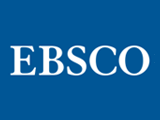 EBSCO Publishing (EBSCO) has released Applied Science & Technology Source™, a new full-text resource designed to facilitate the research needs of users in all applied sciences and computing disciplines. Applied Science & Technology Source was developed from a merger of high-quality databases from EBSCO and H.W. Wilson.
Applied Science & Technology Source provides accurate and diverse content that focuses on traditional engineering challenges and research, as well as research concerning the business and social implications of new technology. The database offers users full text for more than 1,200 journals including leading trade and industrial journals and professional and technical society journals. Additional content includes buyers' guides, directories and conference proceedings and the database also features a database-specific thesaurus and searchable cited references for key journals.
Applied Science & Technology Source provides comprehensive coverage for a wide variety of applied science specialties including subjects such as:
• Acoustics
• Aeronautics
• Artificial Intelligence
• Energy Resources and Research
• Engineering and Biomedical Materials
• Food & Food Industry
• Marine Technology
• Neural Networks
• Nuclear engineering
• Optical and Neural Computing
• Robotics
• Space Science
EBSCO and H.W. Wilson merged in 2011 in what was viewed by the companies as an ideal match. The acquisition led directly to heightening the value and quality of EBSCO and Wilson resources as well as the creation of a line of source products, including Applied Science & Technology Source. EBSCO plans to release additional source products focusing on specific subject matter over the next few months.