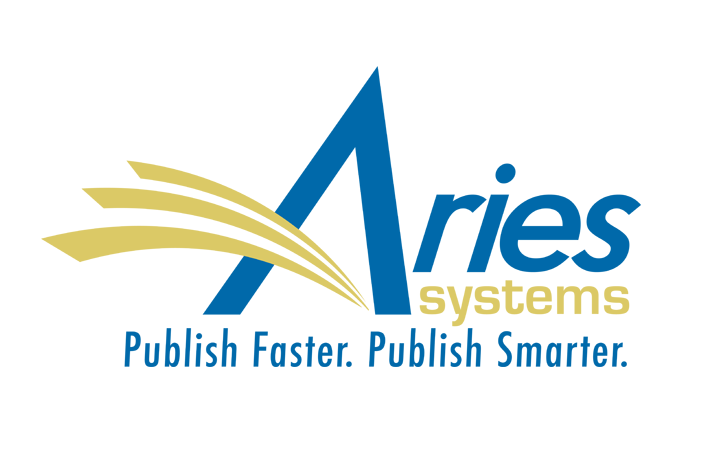 Aries Systems and Allen Press are pleased to announce the expansion of an existing partnership and licensing agreement which will make Editorial Manager® the exclusive peer review system powering Allen Press' PeerTrack™.
Allen Press and Aries have partnered since 2007 to provide Authors, Reviewers, and Editors with market-leading peer review, submission, and production technology. Allen Press' comprehensive suite of high-quality scholarly publishing services provides the STEM community with an onshore, full-service vendor that can manage the publishing process from submission to publication. This exclusive agreement will make Editorial Manager's highly configurable, flexible technology the backbone of PeerTrack™, allowing users to further streamline workflows, automate communications, make hundreds of configuration changes on-the-fly, and effectively measure results.
"Allen Press is thrilled to be teaming with Aries Systems as our exclusive partner for peer review technology. The PeerTrack™ platform delivers a great deal of flexibility and accommodates a variety of workflows, which enables Allen Press to continue offering clients an industry-leading system backed by our in-house service and support team," said Mark Kohlhase, Allen Press Vice President of Scholarly Publishing Services.
Added Jake Kelleher, Director of Sales at Aries Systems, "Our long-term partnership with Allen Press continues to evolve and grow, which ultimately benefits society and academic publishers who have access to a state-of-the-art suite of publishing services offered through Allen Press and supported by Aries Systems."
Allen Press and Aries staff will provide comprehensive support and training for the many titles that will transition to the Editorial Manager® platform in 2019. Once complete, the nearly 200 journals utilizing PeerTrack™ will benefit from Aries' bi-annual software upgrades and innovative technology solutions, such as Editor decision support tools, third-party integrations, automated extraction of Author manuscript data, and much more.