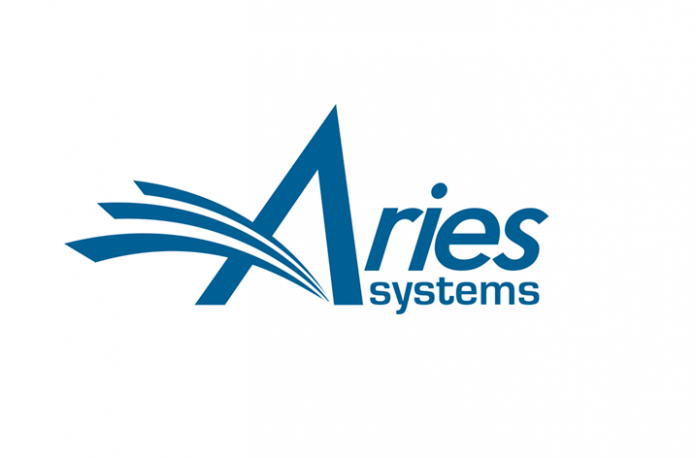 Aries Systems Corporation, a leading technology workflow solutions provider for the scholarly publishing community, and Clarivate™, a global leader in providing trusted information and insights to accelerate the pace of innovation, are pleased to announce their partnership to connect Web of Science™ Reviewer Locator with Aries' Editorial Manager® (EM).
Peer review is critical to the advancement of research, but finding qualified Reviewers is often a challenging and time-consuming task for Editors and journal staff. As publications' own pool of Reviewers are often overburdened, publishers are increasingly relying on external databases for Reviewer suggestions. To help solve this problem, Aries Systems and Clarivate have partnered together to offer publishers the ability to integrate Web of Science Reviewer Locator, a Reviewer search and matching tool, with Aries' manuscript submission and peer review tracking system, Editorial Manager, in their workflow. The upcoming integration will provide publishers using EM with access to millions of potential Reviewers through the Web of Science™ publication and citation index.
This collaboration will allow Editors to quickly find, screen, and connect with the right Reviewer candidates by searching the Web of Science against key researcher information such as personal biography, institutional affiliations, publication and review history, and current availability to review. Once a Reviewer is selected, automated invitations can be sent directly from EM without any disruptions to workflows. As a trusted technology partner to hundreds of publishers, Aries' mission is to connect its customers with important technology designed to enhance user workflows. The Web of Science Reviewer Locator tool will be one of several Reviewer search tools added to Aries' expansive suite of offerings.
"Identifying the right Reviewers is a challenging, yet integral step in the peer review process", stated Aries Managing Director Jennifer Fleet. "Aries is pleased to collaborate with Clarivate to offer our EM customers a tool dedicated to easily surfacing relevant and available Reviewers. As part of Aries' mission to provide the best workflow solutions and offer a variety of tools to our customers, this partnership seamlessly connects editors with knowledgeable researchers, ultimately accelerating the time to publication and improving the peer review experience. As part of our commitment to our user community and the Aries Industry Advisory Board, we strive to maintain Editorial Manager's interoperability, data privacy and protection standards, and to allow our customers and users to control the configuration and use of our systems. Allowing access to a variety of tools and services is key to delivering against these commitments."
The Web of Science Reviewer Locator and Editorial Manager integration will become available in late Q2 2021.