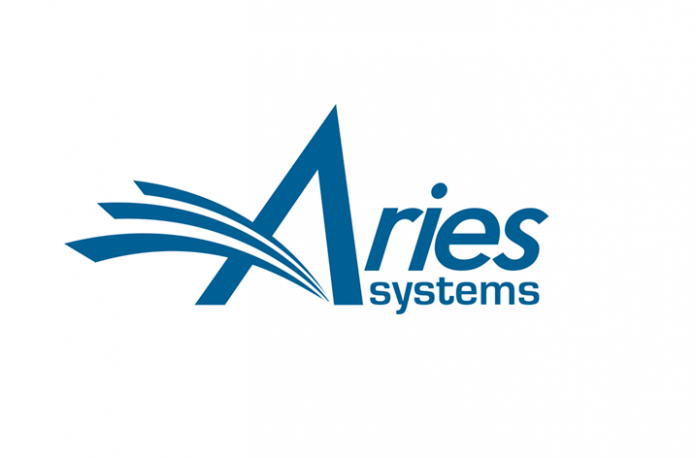 Aries Systems Corporation, a leading technology workflow solutions provider for the scholarly publishing community, is pleased to announce its partnership with ReviewerCredits, a peer review accolade service, to facilitate an automatic and more efficient means of acknowledging Reviewers for their work.
Millions of hours are volunteered by researchers each year to conduct reviews for scholarly journals and pending manuscripts, often without formal recognition for their time and effort. To bridge this gap, Aries and ReviewerCredits have partnered to offer publishers using Editorial Manager® (EM), the manuscript submission and peer review tracking system, the opportunity to distinguish and reward reviewers for their contributions. The integration enables the seamless transfer of peer review activity data within EM to the ReviewerCredits platform via a new standard report option in EM's existing reporting suite. Reviewers must explicitly opt-in for their data to be shared with ReviewerCredits, which can be achieved by granting permission on the Reviewer Form while submitting their review commentary in EM. Editors can schedule the report to send periodically, automating the process without disrupting their current editorial workflow.
Once Reviewers register for a free ReviewerCredits account, completed peer review activity is automatically certified and recorded in their Reviewer Index profile which is visible to publishers, institutions and scholarly peers. Virtual credits are then assigned to each Reviewer, which they can then redeem for various benefits provided by selected partners, such as discounted Article Processing Charges (APCs), in the ReviewerCredits online store. Prior to the integration with EM, Reviewers would have to personally file a claim with ReviewerCredits that they completed a review, which would need to be investigated and verified. Now, reviewer activity will automatically be exchanged between systems, streamlining the certification and rewarding of peer review contributions.
"Appreciating Reviewers for their diligent efforts is becoming increasingly critical to maintain Reviewer talent," stated Aries Managing Director Jennifer Fleet. "Without Reviewers, the peer review publishing model would cease to exist. Aries is thrilled to collaborate with ReviewerCredits to offer Reviewers tangible rewards. This collaboration is yet another integrated peer review recognition solution available in Editorial Manager to grant Reviewers the credit they deserve."
Professor Giacomo Bellani, Co-Founder and President of ReviewerCredits, added, "We are excited to partner with Aries' Editorial Manager to further recognize, encourage and reward the contribution of reviewers. It is important for journals to state the value of their peer review process, and it should not be forgotten that it is up to reviewers to ensure that high-quality science makes its way into the world. We work together to strengthen the collaboration between journals and reviewers."
The ReviewerCredits reporting functionality is now available across all Editorial Manager journal sites.