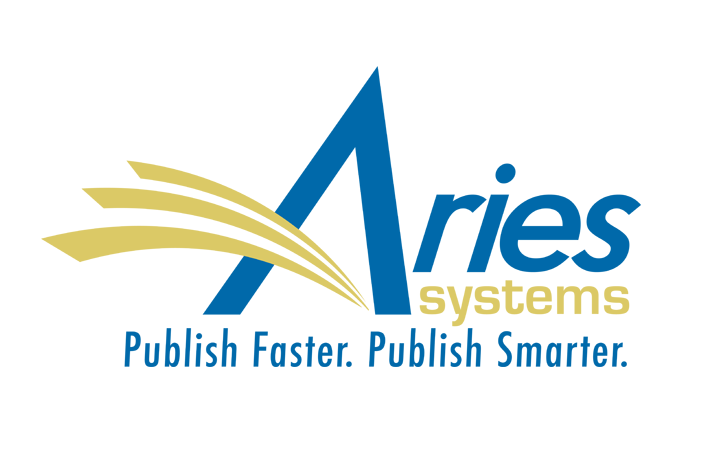 Aries Systems Corporation, a leading technology workflow solutions supplier to the scholarly publishing community, is pleased to announce their partnership with The Charlesworth Group.
In response to the rapid growth of the Chinese scholarly publishing market, Aries and The Charlesworth Group have partnered to integrate Editorial Manager, a manuscript submission and peer review tracking system, with Charlesworth's proprietary WeChat Gateway solution. This will enable users of WeChat, a Chinese multi-purpose messaging, social media and mobile payment app with over 1.5 billion users, to check the status of their submitted manuscript 24/7. The partnership will provide both publishers and authors with direct channels of communication in China, and help to streamline and improve editorial communication and workflows.
Authors will now be able to query the status of their manuscript in Editorial Manager (EM) by accessing a participating publisher's WeChat account and selecting the appropriate journal from a menu item. This will then allow all EM manuscript status updates to go directly to the author's WeChat account. With this integration, users can inquire on the status of their manuscript at any time, reducing the number of queries received by journal editors and publisher editorial departments and enhancing the publisher's relationship with its authors. The WeChat Gateway solution enables publishers to bring the most popular communication channel in China into their workflow, in a market where email is not a dominant communication tool.
Aries Director of Sales Jake Kelleher stated, "We are thrilled to be working with Charlesworth to integrate Editorial Manager and WeChat. Through this partnership, publishers will now have fast, secure, and reliable lines of communication with their Chinese Authors. It's cutting-edge innovation and collaboration that will break down the communication barriers that often make global business difficult for publishers."
The Charlesworth Group CEO, Michael Evans said, "China is one of the world's largest producers of scientific, engineering and technology articles and we are thrilled to partnering with Aries to integrate Editorial Manager into our WeChat Gateway. This partnership will allow Publishers to improve editorial communication with Chinese authors and is proven to reduce the number of queries received by their editorial teams. Integrating editorial workflows into WeChat offers Publishers a new way to engage with their Chinese authors, creating a launch pad for further engagement with the researcher community via WeChat during and after article submission."
For more information, please contact Jason De Boer, Business Development Director, The Charlesworth Group: jason.deboer@charlesworth-group.com