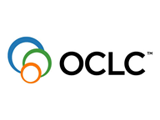 OCLC Research announces the availability of assignFAST, a new Web service that automates the manual selection of FAST Subjects (the Authorized and Use For headings) based on autosuggest technology.
Subject assignment is a two-phase task. The first phase is intellectual: reviewing the material and selecting the correct heading. The second phase is more mechanical: finding the correct form of the heading, along with any diacritics; cutting and pasting it into the cataloging interface; and potentially correcting formatting and subfield coding. If authority control is available in the interface, some of these tasks may be automated.
assignFAST consolidates the entire second phase of the manual process of subject assignment into a single step based on autosuggest technology. The service can easily be added to an existing browser based interface, providing both subject selection and authority control in a single step.
A demo is provided at http://experimental.worldcat.org/fast/assignfast/. This interface is only intended to show how the feature can be integrated into an existing interface. The Web service is available at http://www.oclc.org/developer/services/assignfast/. Three potential cataloging formats are given: a common (non-MARC) format, an OCLC Connexion®-style format, and a MARCBreaker-style format. Other formats could be added by a programmer by following these examples.
Since this functionality takes up little space, it could also be useful as an OpenSocial gadget, which can be added to the OCLC WorldShareTM Platform or other OpenSocial platforms. Three gadget URLs are provided in the example cataloging formats mentioned above.
assignFAST takes advantage of the features of FAST (Faceted Application of Subject Terminology). Faceting, along with a fully controlled vocabulary, allows simple selection and authority control to take place that would be hard to accomplish in LCSH.