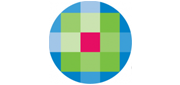 Wolters Kluwer Health, a leading global provider of information and point-of-care solutions for the healthcare industry, today broke new ground in patient care by introducing the first mobile application for the Nursing Drug Handbook, the best-selling drug reference for nurses. Available for Apple iPhone, iPad and iTouch and all Android devices, the new application is the first drug reference for nurses to offer weekly updates.  Published by Lippincott Williams & Wilkins (LWW), theNursing Drug Handbook App gives the fastest access to the most current drug information for nurses.
"The Nursing Drug Handbook app improves the quality of care that nurses can give at bedside due to its combination of mobility, speed, and current information," said Judith McCann, MSN, RN, Chief Nurse, Professional & Education, Lippincott Williams & Wilkins.  "Because of these benefits and because it is designed specifically for nurses, we believe it will quickly become the top drug app used by nurses."
The new app provides the industry's fastest access to nursing-specific drug information allowing nurses to find drug facts in less than 10 seconds but usually in less than five.  Conversely, many drug reference apps take twice the time to run the same searches.  Intuitive keyword searching provides fast-access to 965 generic and more than 1,500 brand-name drugs – including new drug information not found in the app's print counterpart.
The true breakthrough though is the ability to access the most current drug information through weekly updates, which are refreshed automatically via Apple iTunes and Google Play for the full term of a subscription.  While most drug reference apps provide at best monthly updates, Nursing Drug Handbook is the first to offer them weekly.
"Having automatic updates on a weekly basis ensures that nurses are accessing current information about FDA warnings, adverse reactions and other critical changes that occur regularly," said McCann.  "Nurses who use the mobile Nursing Drug Handbook are going to be instilled with more confidence."
The new app features almost 900 drug monographs addressing more than 2,500 generic and brand name drugs.  It currently has the most comprehensive collection of pill images – more than 400 are included – to help nurses confidently identify their patients' medications.  The app allows nurses to search for desired drugs alphabetically, by pharmacologic class and by therapeutic class.   The full version of the app also includes a dosage calculator, customizable notes, a favorites list, and detailed monographs, all in a user-friendly program.
The Nursing Drug Handbook App is priced at $44.99 and available immediately as an iTunes download and by early next week as a Google Play download.  The 2013 print version will be made available starting May 21.  To learn more about the Nursing Drug Handbook or to purchase, visit www.thePoint.lww.com/NDHApp, find it on Facebook atwww.facebook.com/NursingDrugHandbook or follow Nursing Drug Handbook o