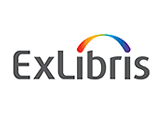 Ex Libris® Group, a world leader in the provision of library automation solutions, is pleased to announce that BIBSYS, the Norwegian national provider of library services, has selected the Alma library management service. BIBSYS will use Alma in conjunction with Ex Libris Primo to provide next-generation library services for a consortium of over 100 institutions that includes all Norwegian universities, colleges, the National Library and a number of research libraries.
Having adopted the Primo discovery and delivery solution earlier in 2013, BIBSYS has now made a strategic decision to modernise its library management systems. After a thorough evaluation of commercial alternatives, BIBSYS chose Alma because it offered unified management of the full life-cycle for all types of resources, based on powerful and streamlined functionality. At the same time, Alma's capabilities for large consortia, its cloud-based SaaS design, and its advanced analytics capabilities were important to the BIBSYS decision.
Among the many requirements set out by BIBSYS in their evaluation process, one of the most critical was the need to increase efficiency by unifying workflows across all resource types. "Alma was chosen for several reasons, among which is the ability—via Alma's open, standard services—for BIBSYS to implement national extensions and integrations," Frode Arntsen, director of BIBSYS, commented. "Furthermore the solution has to meet the needs of a large consortium whose members vary in type and size, from small libraries to the National Library of Norway."
"Alma's collaborative network capability will provide efficient administration and configuration for each institution in our 100+ strong organization. In combination with Primo, which has enabled us to improve the discovery service we offer our end users, Alma presents us with the opportunity to offer a flexible and future-oriented system that will help our consortia members become more efficient," Mr Arntsen added.
Matti Shem Tov, President and CEO of Ex Libris, commented:  "I am proud to welcome BIBSYS into the expanding Alma community which is now approaching 300 institutions. The selection of Alma by this technically proficient and visionary consortium strengthens Alma's position as the leading solution for libraries looking to take their services to the next level. We are delighted that the Ex Libris strategy for unified management and unified resource discovery has inspired so many different institutions and consortia worldwide, and we are excited to begin the next phase of our collaboration with BIBSYS."