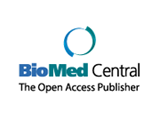 BioMed Central is pleased to announce the launch of a new online reprint ordering service, provided by EzReprint, a part of Yurchak Printing, Inc, based in the USA.
Reprints are produced from the final typeset article PDF.  To place an order, from the full text version of the article or its abstract, select the "Order reprints" option in the Tools list in the right-hand navigation, and you will be taken directly to an order form where between 25 and 500 reprints can be purchased.
EzReprint's system is easy to use, offers high quality copies of both color and black only reprints, plus a number of payment options to suit your needs.
The EzReprint service is available for both open access and subscription based articles.  Of course, any open access article can be reproduced on a normal desktop printer, but this service is a simple alternative for those who require multiple copies of high quality reprints. Orders for higher quantities (500+ copies) will be processed by BioMed Central's reprints department and enquiries can be forwarded via the "Commercial Orders and Higher Quantities" link on the EzReprint order page, or by email to reprints@biomedcentral.com.   We ask organizations who want to distribute reprints for commercial purposes to contact us.  Our commercial rates are competitive with other publishers, and the income we receive from reprint orders helps to support our Waiver Fund.
For articles at provisional PDF stage, users can register their interest in placing an order, and receive an alert with the final typeset PDF is available.
For further information about reproduction of content from BioMed Central's journals, please visit our Reprints & permissions page.