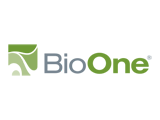 BioOne and Dartmouth are pleased to announce the upcoming launch of Elementa: Science of the Anthropocene, a new open-access publishing program. Elementa was created through a collaboration among BioOne, Dartmouth, and several other leading research universities, and will publish original research that will report new knowledge of the Earth's physical, chemical, and biological systems during this era of human impacts. Elementa will publish contributions that explore feedbacks between human and natural systems, and steps that can be taken to ameliorate harmful changes.
With the first articles scheduled to appear in July 2013, Elementa will attract reports of fundamental advancements in research organized initially into six domains, embracing the concept that basic knowledge can foster sustainable solutions for society. Each knowledge domain will be led by its own Editor-in-Chief, who will soon be joined by an international team of prominent Associate Editors. The initial Editorial team includes:
· Atmospheric Science: Detlev Helmig, University of Colorado Boulder
· Earth and Environmental Science: Joel D. Blum, University of Michigan
· Ecology: Donald R. Zak, University of Michigan
· Ocean Science: Jody W. Deming, University of Washington
· Sustainable Engineering: Michael E. Chang, Georgia Institute of Technology
· Sustainability Sciences: Anne Kapuscinski and David R. Peart, Dartmouth
Published by BioOne and with production services at the Dartmouth College Library, Elementa is committed to a unique structure, approach and goals:
· Collaborative and strategic – the respective missions of BioOne and partner institutions emphasize strategic partnerships that maximize the dissemination of critical research;
· Knowledge driven – Elementa will publish fundamental advancements in research, available to all scientists, to further new knowledge of how humans are profoundly altering the Earth's physical, chemical and biological processes and of how humans can transform these trends to move civilization towards sustainability;
· Open Access – all Elementa content will be freely available, without embargo, as a public good;
· Rapidly but Rigorously Reviewed – Elementa is committed to the publication of the highest quality research through a rigorous and timely peer-review process;
· Campus based – Elementa is the first model of its kind to be both based at, and managed in partnership with, the university research enterprise.
Dartmouth President, Carol L. Folt stated: "In hosting the production of Elementa, Dartmouth is pleased to take a leadership role in campus-based publishing collaboration, with the goal of openly sharing critical research on some of the most challenging issues in the contemporary world. This open-access model serves an urgent need – to bring the best scholarship to bear more directly on serious global issues."
Susan Skomal, BioOne Executive Director and COO, commented: "Elementa is a natural direction for BioOne to pursue insofar as it exemplifies the organization's fundamental mission to foster sustainable scholarly publishing through close collaboration with the scholarly communications community. The enthusiastic engagement by the leading universities represented by our Editors-in-Chief, and by Dartmouth as the production base, provide the foundation for Elementa's commitment to high-quality research."
"SPARC is delighted with the development of this collaborative venture," said Heather Joseph, Scholarly Publishing and Academic Resources Coalition Executive Director. "It is exciting to see BioOne continue its positive evolution to include a campus-based, Open Access component, and we're particularly pleased to see a strong emphasis on data integration. Elementa will be a welcome new contribution to the scholarly landscape."
Elementa's first articles will be accepted in April 2013 and the official launch is expected for July 2013. For all inquiries, please contact the Program Director, Mark Kurtz, at mkurtz@elementascience.org or visit www.elementascience.org.