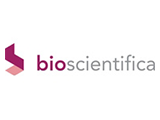 Bioscientifica, the commercial subsidiary of the Society for Endocrinology, will announce today that it has successfully secured three exclusive deals with library sales agents in Europe, the USA and South America.
From May 2015, Bioscientifica's library sales in Turkey will be handled by EaZySolutions, who have strong relationships with key library consortia in the region, such as ANKOS. The publisher's North and South American library sales will be managed by ITMS (formerly known as Systems Link), who have local representation across the entire region, while Albertina icome Praha (AiP) will take over sales in the Czech Republic and Slovakia. This marks an exciting development in Bioscientifica's expanding sales activities.
All of the agents will support Bioscientifica at regional events, and encourage local institutions to subscribe to the publisher's 5 endocrinology journals: European Journal of Endocrinology, Journal of Endocrinology, Journal of Molecular Endocrinology, Endocrine-Related Cancer and Reproduction.
Bioscientifica's Head of Sales, Yann Amouroux, said:
"Bioscientifica are proud to be associated with all of these well-known and successful agents and we're looking forward to collaborating in regions that represent major market opportunities for us. We're confident that local sales representatives will significantly enhance librarians' customer experience, by enabling them to easily discuss requirements in their own language."