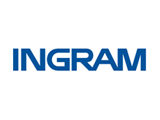 Ingram Content Group today announced that the Book Industry Study Group (BISG), a leading trade association representing the book industry, has selected its CoreSource® platform to manage digital assets and distribute e-content worldwide.
"BISG has a loyal base of members who have been benefiting from our research reports and best practice documents for decades," said Angela Bole, Deputy Executive Director of BISG. "We see our work with Ingram and its CoreSource platform as a means for expanding our reach and giving an entirely untapped market the opportunity to gain from access to authoritative content focused on the inner workings of the modern book business."
The CoreSource platform will provide BISG with comprehensive tools to manage and expand the reach of its digital content to consumers worldwide. Digital publications will continue to be available directly from BISG and will also be available through Ingram's global distribution network. The first BISG publication to be integrated into the CoreSource platform, Development, Use, and Modification of Book Product Metadata (ISBN: 978-193-675-7176), is now currently available through Amazon, Barnes & Noble.com, Kobo, and Apple®, among others. Ingram's print-on-demand unit Lightning Source® will continue to manufacture print material for the group.
BISG promotes book industry standards and best practices, and provides unique forums for industry professionals to collectively share and address issues affecting the efficiency and effectiveness of the international book trade. BISG also conducts and publishes valuable research related to the size of the book industry, consumer attitudes toward e-book reading, student attitudes toward content in higher education, and other topics related to the successful operation of the supply chain.
"Ingram is a long time supporter of BISG, and we are pleased to support their valuable book industry research and publications with an integrated print and digital solution," said Marcus Woodburn, Vice President of Digital Products, Ingram Content Group. "We look forward to supporting the important work and contributions of the BISG for years to come."
The Ingram CoreSource platform is an easy to use, online solution for the storage, management, and distribution of digital content. The platform delivers a secure, searchable content repository and a high-capacity data distribution network, allowing publishers to move digital content easily and swiftly from their organization to any channel partner globally.