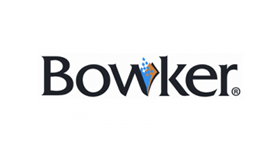 Multi-function tablets have become consumers' preferred e-reading devices, overtaking dedicated e-readers for the first time, according to the Book Industry Study Group (BISG)'s closely watched Consumer Attitudes Toward E-Book Reading survey, an ongoing study conducted with book research powerhouse Bowker. Results from the first installment in Volume Four of the survey show 44 percent of e-book readers prefer a tablet, up from 37 percent in the August 2012 survey. During the same period, respondents' choice of a dedicated e-reader fell from 49 percent to 42 percent. The study suggests the trend will continue as respondents' intent to purchase a dedicated e-reader has dropped, while intent to purchase has remained consistent for tablets, at about 37 percent.
"Like so many other changes in e-book consumption, the move toward tablets developed very rapidly," said Angela Bole, BISG's Deputy Executive Director. "This ongoing survey provides an opportunity for companies in the book business to stay ahead of these trends as they emerge."
Understanding device use is important as the survey reveals further correlation between device choice and genre preference, with certain fiction genres continuing to dominate on dedicated e-readers, while some specialized nonfiction genres perform better on other devices. For example, those who prefer dedicated e-readers were more likely to select general fiction, mystery, literary fiction, or romance as key e-book genres than users of other types of devices. How-to guides and manuals were more popular with those who prefer reading e-books on personal computers. Consumers who prefer e-reading via smartphones were more likely to read travel books than either tablet or dedicated e-reader users.
The study also shows the consistent upward swing in preference for e-books over print. About 82 percent of Power Buyers (consumers who acquire e-books on a weekly basis) say they prefer e-books over print and nearly 70 percent of Non-Power Buyers say they now prefer e- over print.
"In the five years that Bowker has powered the BISG Consumer Attitudes study, we've seen e-reading of key fiction genres become mainstream," said Jo Henry, Director of Bowker Market Research. "As consumers turn from dedicated e-reading devices to tablets, the study will continue to monitor the impact on genres, physical book acquisition, and retailers, and track the evolution of the all-important Power Buyer."
About Consumer Attitudes Toward E-Book Reading
Since November 2009, Consumer Attitudes Toward E-Book Reading has been tracking the habits and preferences of print book consumers who say they have acquired an e-book or a dedicated e-reading device within the past year. Volume Four is sponsored by Barnes & Noble and Hachette Book Group. In addition to two PDF Summary Reports, Volume Four of Consumer Attitudes Toward E-Book Reading is published as a dynamic online report via Real-Time Reporting: a unique web-based tool set displaying the raw data derived from responses – drillable, sortable with on-demand accessibility.
Data for Consumer Attitudes Toward E-Book Reading was derived from a nationally representative panel of book consumers (men, women, and teens). Each month a new group of more than 6,000 respondents complete surveys about their book purchasing behavior for Bowker Market Research.
The survey findings are available for sale both as a PDF Summary Report and as a complete data compendium, accessible online. A substantial discount is available for BISG members. For more information, or to order a copy of Consumer Attitudes Toward E-Book Reading, visit www.bisg.org/publications/product.php?p=19&c=437.